Teaching History 157: Assessment
The HA's journal for secondary history teachers
By HA, published 16th December 2014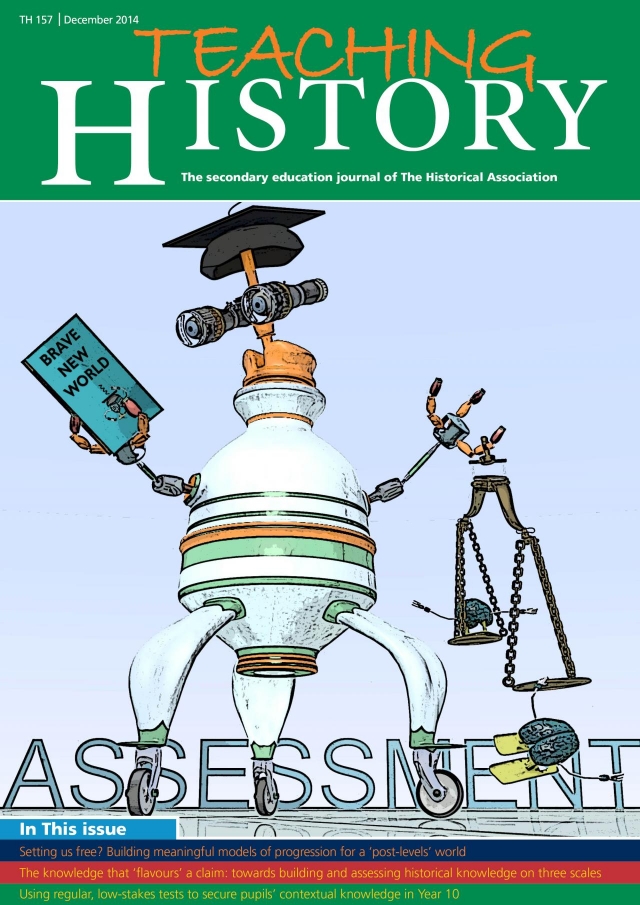 Assessment
02 Editorial
This edition of HA's Teaching History journal is free to download via the link at the bottom of the page (individual article links within the page are not free access unless otherwise stated).
For a subscription to Teaching History (published quarterly), plus access to our library of high-quality secondary history materials along with free or discounted CPD and membership of a thriving community of history teachers and subject leaders join the HA today
03 HA Secondary News
04 HA Update
08 Assessment after levels – Geraint Brown and Sally Burnham (Read article for free)
18 The knowledge that 'flavours' a claim: towards building and assessing historical knowledge on three scales – Kate Hammond (Read article)
26 Polychronicon: Police-public relations in Modern England – David Churchill (Read article)
28 Setting us free? Building meaningful models of progression for a 'post-levels' world – Alex Ford (Read article)
42 Triumphs Show: What makes art history? – Sarah Copsey (Read article)
44 Using regular, low-stakes tests to secure pupils' contextual knowledge in Year 10 – Lee Donaghy (Read article)
54 Using time-lines in assessment – Elizabeth Carr and Christine Counsell (Read article)
63 New, Novice or Nervous? Teaching Overview (Read article)
64 Move Me On: Getting knowledge across (Read article)
68 Mummy, mummy...
Regular features
Teaching History includes a number of regular features for history teachers including New, Novice or Nervous?, Polychronicon, Cunning Plan and Move Me On. You can access past editions of these here.