Secondary Membership
Individual
Secondary Membership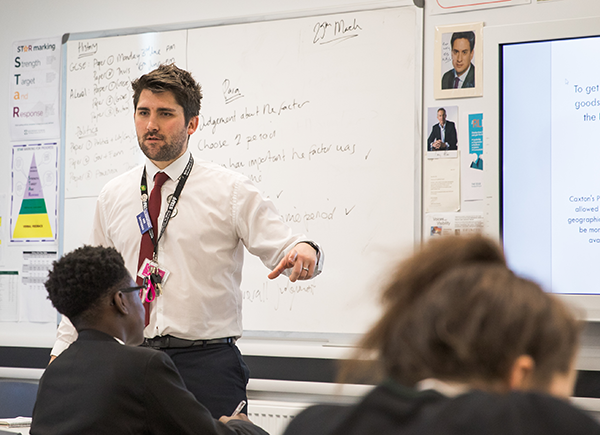 Individual membership
is a single user option providing personal support wherever you are in your career. It offers trustworthy teaching insight, subject knowledge development tools, access to an unparalled history teaching community and rigorous CPD opportunities, and starts from
£43
at concessionary rate, or
£65
at standard rate.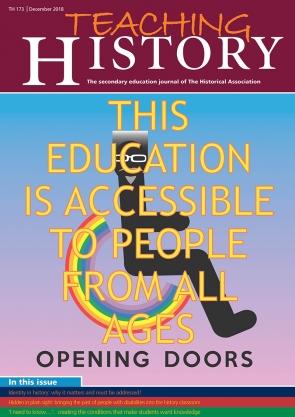 Be inspired with a print and digital subscription to Teaching History,
the UK's leading quarterly professional journal for secondary history teachers with vital curriculum support, teaching ideas and subject updates.
Gain on-demand support with a range of digital resources
including the
archive of Teaching History
,
training films
,
curriculum review
and
diversity
guidance, assessment and progression, and more. Why not view some of our
sample resources
?
Please note that some lesson sequences are only available with corporate membership.
Develop your expertise with a range of affordable CPD
including personal access to free or heavily discounted
CPD webinars, courses and conferences
- great ways to develop your practice while engaging with experts and other secondary history practitioners.
Enhance your subject knowledge
with access to a range of tools, from hundreds of podcasts and free subject knowledge webinars to hundreds of free local and Virtual Branch talks.
Progress in your career and gain recognition
with rigorous
CPD programmes such as the
Subject Leader
and Early Career Teacher Development Programmes, plus access to
fully-funded Teacher Fellowship programmes and the HA Chartered Teacher designation. Membership forges a development path from ITT and ECT through to subject leadership and mentorship.
Stay in touch with all the latest updates
through regular e-newsletters and members' magazine
HA News
.
For our most comprehensive level of resources and support, we recommend
corporate membership
for your whole school.
Don't forget
– If you take membership as part of your career development, you can claim the cost as a professional expense against income tax. This could
reduce the cost
of your membership by
20%
or more!
Sign Up

Individual Secondary Membership
Trainee
Secondary Membership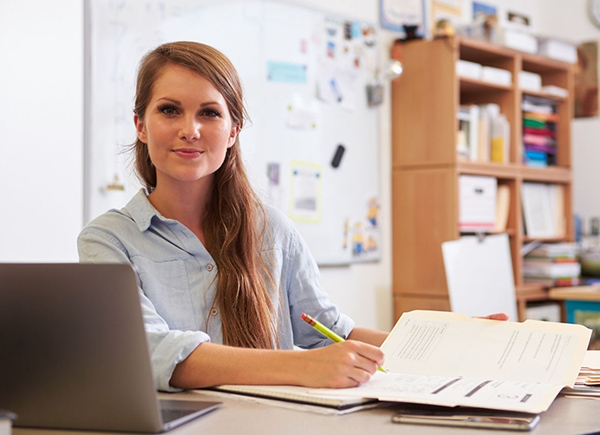 Trainee/beginner membership
is designed to help you kick-start your teaching career as a beginner.
Find out more here
. We offer a single-year option for
£43
or a special two-year package for just
£75
- which is over
10% cheaper
than standard single-year concessionary membership and includes tailored support alerts for every stage of your training.
Whatever your route into teaching, trainee membership encompasses a number of
tailored support tools
designed to guide you with your first steps from trainee to ECT and beyond. As well as all the benefits of individual membership you can access guides for the
New, Novice and Nervous
, learn
What's the Wisdom On
core concepts and engage with discussion through the
One Big History Department
(OBHD) blog.
What's more, you can
connect and share
your new-found expertise with other trainees, teachers and education specialists with hugely discounted rates to the HA's range of
CPD events
, including additional discounts at our regional forums.
With trainee membership to the HA, all the
professional development
you could need to
boost your teaching career
is right at your fingertips. Remember - you can opt for a single year concessionary membership (priced at £43) if you do not want to take the discounted two-year option.
Find out more: Get ahead with 2-year trainee membership
(PDF, 2MB)
If you are a
SCITT or training provider
and would like membership for several teachers or trainees in bulk, please email us to discuss bespoke discounted packages available.
What our Secondary Members say: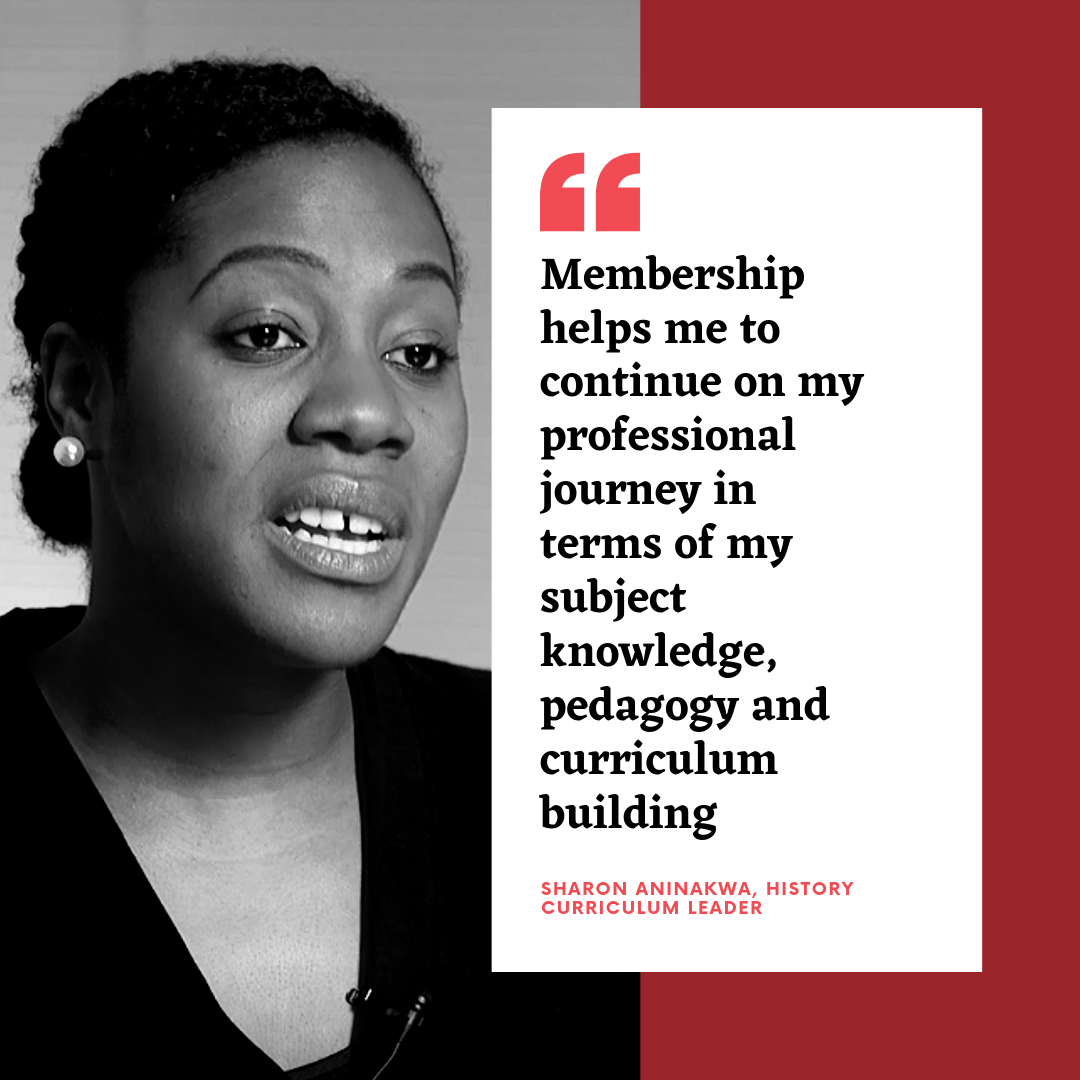 See more of what our Members say
Sign Up

Trainee Secondary Membership
Corporate
Secondary Membership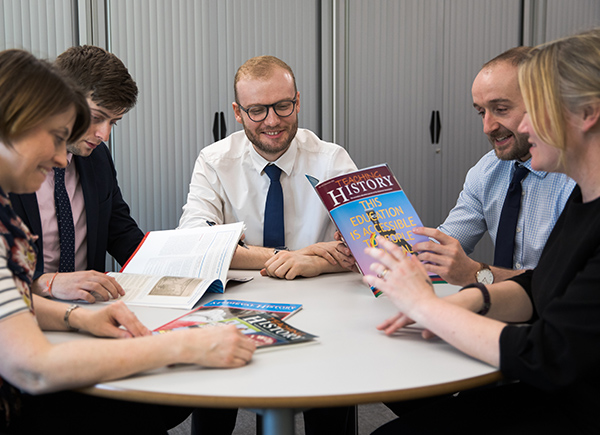 Corporate m
embership
supports quality history provision across your school. It's the ideal option if you'd like your entire department and student body to benefit from resources and CPD, while enjoying exclusive support such as
Student Zone
resources, resourced
lesson sequences
, and selected
free webinar recordings
for just
£125
.
Enjoy all the benefits of individual membership PLUS:
Online resource logins for up to eight members of staff at your school
Free and heavily discounted CPD for up to eight members of staff


Exclusive access to resourced corporate lesson sequences


A free recording of a paid CPD webinar of your choice per year


Access to the Student Zone for all your students offering subject knowledge support, plus careers, examinaion and transition to university advice
Eligibility for the HA Quality Mark - a school CPD framework for success
With corporate school membership you gain a
wealth of enhanced resources and CPD
to underpin departmental development, career progression and strategies for supporting your curriculum, whilst demonstrating the importance of subject-specific expertise across your school.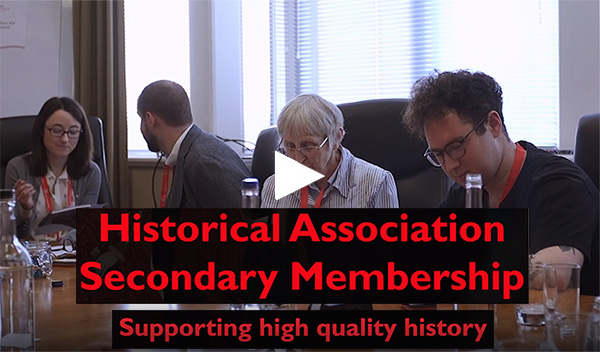 Corporate membership is designed for schools and is issued on a per school basis.
If you are part of a
Multi-Academy Trust
or federation of schools and would like corporate membership for more than one school in your Trust, please contact us with details to discuss bespoke discounted packages available.
If you're not based in a school
but interested in corporate membership for your organisation please call our membership line on 0300 100 0223 to discuss available options.
Sign Up

Corporate Secondary Membership
Choose a different membership: