Primary Membership
Individual
Primary Membership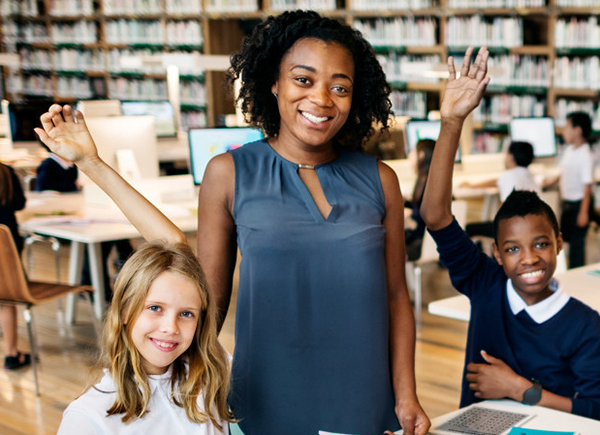 We recognise that for primary teachers, teaching history is not the only challenge you face. We can help you
get the most out of primary history
whether you are a subject leader or working across the curriculum. Individual (or personal) primary membership is designed for one member of staff and starts from
£37.50
at concessionary rate, or
£45.00
at standard rate. Members enjoy: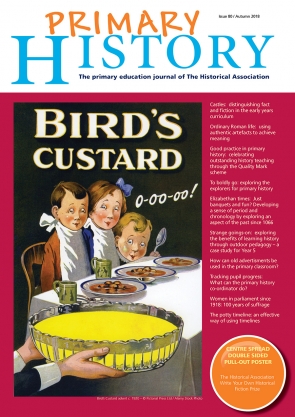 A subscription to Primary History

Primary History
magazine is published termly and provides invaluable advice, resources and support for planning and delivery at EYFS, Key Stage and Key Stage 2. Every issue is packed full of ideas and subject knowledge support.
Access to schemes of work
Membership includes access to over 30 expert-produced schemes of work covering all curriculum units.
Access to digital teaching resources
From guidance on assessment and progression, an archive of articles from
Primary History
, to resources for teaching causation, significance, change and continuity, chronological understanding, plus much more. Why not view some of our
sample resources
? Please note that our
subject leader' guides
are only available to corporate primary members.
Affordable professional development

Enjoy free or heavily discounted access to high quality CPD including regional history forums, specialist conferences, online webinars and the HA annual conference. Attendance can save you the cost of your membership.
Subject knowledge resources

Over library over over 350 history podcasts are designed to improve your subject knowledge, from ancient to modern history, through the voices of expert historians. Alonside free access to talks at your local HA branch, you can harness resources to develop your knowledge and deliver a robust, cohesive and inclusive curriculum.
Tailored support for career progression
From access to CPD to the HA Chartered Teacher designation, membership forges a development path from initial teacher training, NQT and early career RQT, through to subject leadership and mentorship.
All the latest updates
Through regular e-newsletters and members' magazine
HA News
.
The guidance of the HA community
Gain unparalleled access to a rich subject community of thousands of history practitioners, sharing best practice and collective knowledge through our physical and digital networks.
Don't forget
– if you take membership as part of your career development, you can claim the cost as a professional expense against income tax. This could
reduce the cost
of your membership by
20%
or more!
Sign Up

Individual Primary Membership
Trainee
Primary Membership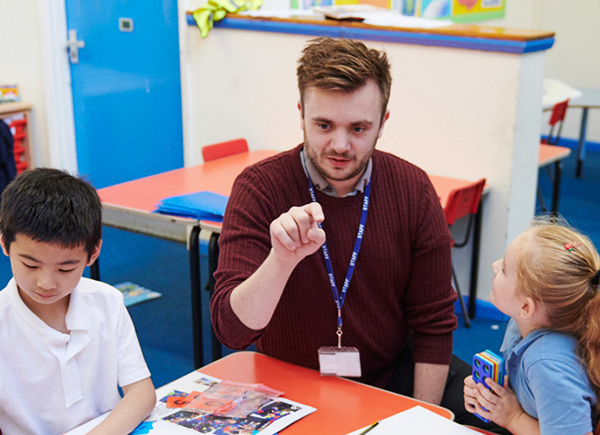 Two-year trainee membership
is designed to help new starters kick-start
your career from just
£50.00
– which works out at less than £2 per month.
The two-year package is
10% cheaper
than standard concessionary membership, and also includes tailored support alerts as well as a special renewal offer at the end of your NQT year.
Whatever your route into teaching, trainee membership encompasses a number of tailored support tools designed to guide you with your first steps from trainee to NQT and beyond. As well as all the benefits of individual membership you can access to guides to Survive and Thrive as a history teacher.
What's more, you can
connect and share
your new-found expertise with other trainees, teachers and education specialists with hugely discounted rates to the HA's range of
CPD events
, including additional trainee discounts at our regional forums.
With trainee membership to the HA all the
professional development
you could need to
boost your teaching career
is right at your fingertips.
Find out more
:
Get ahead with 2-year trainee membership
(PDF, 2MB)
If you are a
SCITT or training provider
and would like membership for several teachers or trainees in bulk, please call Emily Randall on 020 7735 3901 to discuss bespoke discounted packages available.
What our Primary Members say: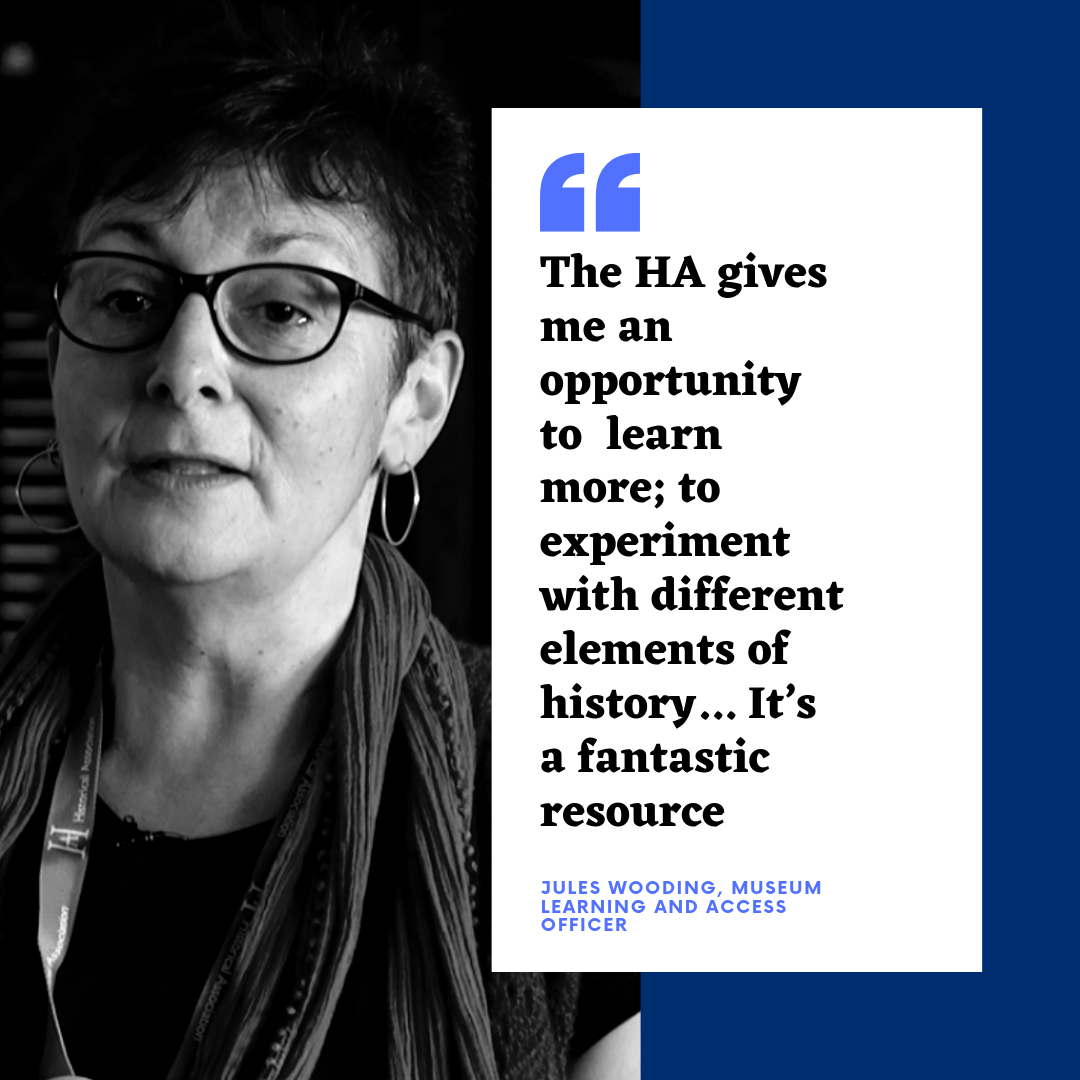 See more of what our Members say
Sign Up

Trainee Primary Membership
Corporate
Primary Membership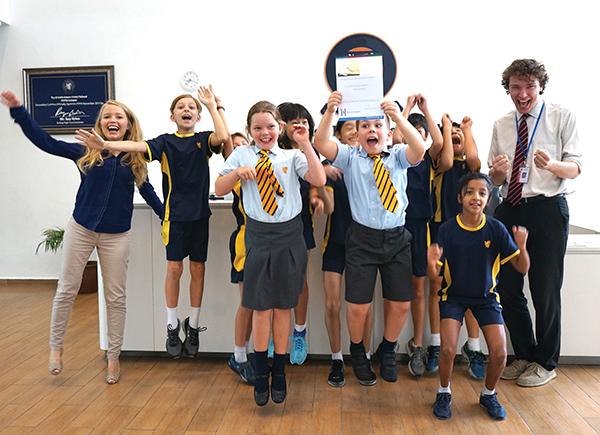 Corporate School Membership
is a complete package to support your whole school history provision. It's the ideal option if you'd like all your staff members to benefit from access to resources and CPD. School membership is priced at
£74
and as well as all the benefits of individual membership it provides:
Online resource access for up to twelve members of staff at your school
including ALL primary resources and digital back issues of
Primary History
. Corporate membership includes exclusive access to our
subject leaders' area
.
CPD discounts and free subject webinars for up to twelve members of staff
at your school, as well as exclusive access to subject knowledge webinar recordings.
Eligibility for the HA Quality Mark:
a framework for success designed to support your department and school in auditing, reflecting, developing and refining the history provision in the school and developing the department and teachers. Schools are assessed against a framework of five categories – teaching and learning, leadership, curriculum, achievement and enrichment over a twelve month period, and are matched to an experienced assessor to support their progress.
With corporate school membership you gain a
wealth of online resources
to enhance staff development, career progression and strategies for supporting your curriculum, whilst demonstrating the importance of subject-specific expertise.
If you are part of a
Multi-Academy Trust
and would like corporate membership for more than one school in your Trust, please call Emily Randall on 020 7735 3901 to discuss bespoke discounted packages available.
If you're not based in a school
but would be interested in primary membership for your organisation, please call our membership line on 0300 100 0223 to discuss available options.
Sign Up

Corporate Primary Membership
Choose a different membership: