A Guide to the New Ofsted Framework 2012
Teaching History article
By Aaron Wilkes, published 25th July 2012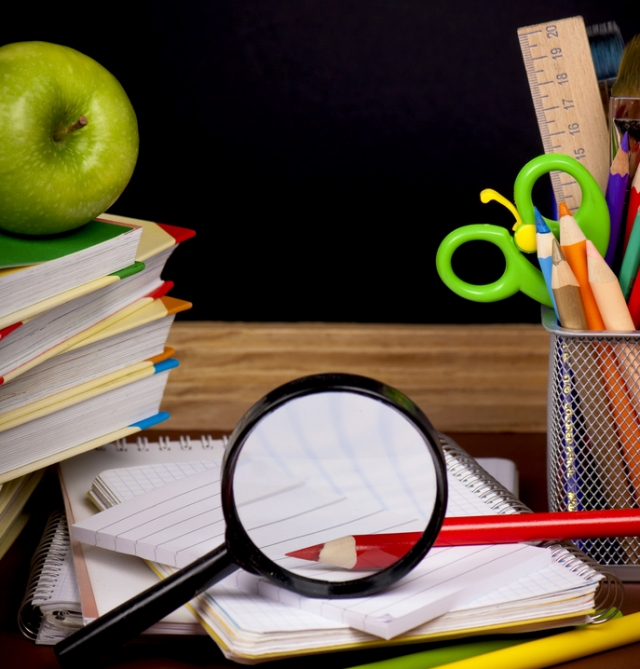 How to Ofsted-proof your history lessons
Ofsted...does that word leave you quaking in your boots? As we are sure you are aware, the new Ofsted framework came into force in January 2012. If you are yet to be inspected under the new framework, or you have an inspection imminent and you are wondering what to expect then you might find this case study helpful. Aaron Wilkes is a head of history in a school in the Midlands and he has helpfully provided both a case study article and a powerpoint (attached below) about his experience when his school was inspected in January 2012. This helpful case study will give you that all important advice as to what to expect during the inspection, as well as helpful advice about what the inspectors are looking for. Remember, a well led and prepared department with great teaching will always shine through any inspection.
When OFSTED Came Calling -Aaron Wilkes
OFSTED came calling at my school during the last week in January. The staff were called in to our main hall during break time on Monday and informed that the OFSTED inspection team would be arriving at 8am on Wednesday morning. So, in less than 48 hours, Her Majesty's inspectors could be in my classroom... gulp!
January 2012 had seen the introduction of a new OFSTED framework. In short, schools would be judged in four categories - achievement, quality of teaching, quality of school leadership and management, and behaviour and safety. The staff at my school knew (because our Head had prepared us well) that the inspection team would focus strongly on the core business of schooling - teaching and learning. And in order to gather evidence to make an accurate judgement, the inspection team would visit a LOT of lessons to observe what was going on in classrooms and check student work.
When I got my shell-shocked self back to my classroom, the first thing I thought was, 'Is all my marking up to date?'. In truth, it wasn't! There was a set of Year 8 exercise books that I hadn't managed to mark over the weekend (I had picked them up on Monday morning from the same place I had left them on Friday evening - by my front door!) and a set of Year 7 books that needed urgent attention. Thankfully, of the eleven classes I teach, it was only these two sets of books that weren't up to date. Panic over - a few hours' work and they'd be sorted.
I next looked at the classes I'd be teaching. The OFSTED team were due in on Wednesday and Thursday and I was due to teach nine lessons over those two days, so I had to make sure these lessons were as good as they could possibly be!
The two day warning period means you cannot 'manipulate' your scheme of work so that an inspection team only sees your very best 'all singing, all dancing' lessons - you have to teach the lesson you were going to teach if you hadn't had the OFSTED call. For me, that meant that Wednesday would start with a double Year 9 class (higher ability) looking at the key question of 'How did the Nazis control Germany?'. We'd be looking at sources, a few TV documentary clips, using a GCSE textbook (Germany 1918-1945, second edition Student Book, pages 44-47 and 78-79) and answering a GCSE question, which students would peer assess, to finish. It all went swimmingly well... but no OFSTED inspector came through my classroom door.
After lunchtime, I taught a lower ability Year 7 set. We were half way through the topic of 'Knights' as part of our study of 'Life in the Middle Ages'. They worked in small groups annotating contemporary drawings of medieval tournaments. Each group fed back to me whilst I displayed the sources on the whiteboard. The students then began work on a written account on life at a medieval tournament (the students have an ongoing 'Knights Project' and this was one of the components). In my opinion, the lesson went reasonably well, but still no OFSTED inspector arrived. So on to the last lesson of the day!
Lesson 6 was another Year 7 class, this time one of our higher ability classes. They too were working through 'Life in the Middle Ages' but hadn't got onto the work on medieval knights yet. Our lesson focus was 'Could you have fun in the Middle Ages?' and I started with a recap of what we'd done with a simple activity using a Tarsia. They're wonderfully simple puzzles which encourage students to work in small groups, matching key terms to their definitions, whilst making a shape (in this case a triangle) at the same time. The Tarsia I was using was designed to last about 5-10 minutes and, generally speaking, the students love completing them. I rewarded the first few groups to finish with VIVOS (our school's reward system) and asked them to go and help out the other groups who had yet to finish. At this rather noisy point in my lesson, the OFSTED inspector walked in.
In fairness, although the class was a little louder than I'd have liked, they were all 'talking history' and working well in groups. The inspector parked himself at the back of the room and immediately picked up an exercise book. Thank goodness the marking was up to date! He then asked one of the students near to him what they were doing. Thank goodness the student knew what they were doing!
The Tarsia task was now at the point where I needed to move on to the main part of the lesson. It started with the students brainstorming (in pairs) how we have fun today. The lesson title and objectives had been on my whiteboard for about five minutes now and during the Tarsia task I had popped mini-whiteboards, pens and wipers on each desk as an aid to help students brainstorm their answers. After five minutes we went through how we have fun today and I asked them if they could now 'categorise' the types of fun we have. I gave them an example (I got them to circle the activities on their list that they could 'do with family members') and thankfully, they soon got the hang of it. Categories ranged from 'things that need a plug' (eg. games consoles, TV etc) to 'activities that cost over £10' (eg. a trip to Alton Towers). I told the class that the idea of categorising the types of activities was something we would do again later after we had looked at the activities people did in the Middle Ages. Then I revealed a cartoon, on my whiteboard, of people having fun in the Middle Ages. In fact, it was an image I had 'doctored' from one of my textbooks (Invasion, Plague and Murder: Britain 1066-1485 Student Book, Second Edition pages 68-69) by blanking out the labels of each activity to leave blank boxes. Each group (same groups as the Tarsia task) had a copy of the image and were asked to write down what they thought each activity was. I gave them ten minutes, and at this point the inspector got up and came over to talk to me!
Thankfully, he asked me the sorts of questions I expected to be asked - and good preparation (credit to my school's management team here for telling us the sorts of things the inspectors might want you to know) meant that I handled the questions quite well. I was asked who the 'high flyers' in the class were, how I knew they were 'high flyers', who the students that sometimes needed extra help were and what I had done to help them this lesson. I was asked if there were any 'looked after children' in the room, which of the students didn't speak English at home, and which students were achieving their targets. By the time I had finished talking to him, it was time for the students to feed back to me. I then demonstrated the games they didn't know (Cold Hand, Stoolball and Shin Hacking) and squeezed in a hilarious clip from Youtube (World Shinkicking Championship 2011), which went down a storm (with the inspector as well as the students). I then gave them a sheet of contemporary images of the activities and asked them to match them to the images in the cartoon. At this point the inspector went to talk to the students - what level are you working at? What's your target level this year? Do you enjoy history? Is the lesson always like this?... and much more. Thankfully, the students did themselves, and the school, proud!
We finished with students thinking about how they could categorise the medieval activities ('sports still around today', 'activities now banned', 'activities done in groups' etc.) before doing a little written work in their exercise books - 'I recognised... because...'; 'I was surprised by... because...'; 'I think... changed/was stopped/banned because...' and so on. For the plenary I asked for volunteers to mime one of the medieval activities whilst the rest of the class used their mini-whiteboards to guess.
As it was my last lesson I was hoping my 'OFSTED treatment' was over for the day but I, along with the heads of English, Maths and Science were called in to speak to another inspector at 4pm. Before this, I managed to get my feedback from the Humanities inspector, which turned out to be a very positive experience. He stressed how important it was that he had seen 'independent learning' and commented on my interesting starter (the Tarsia) and the mini-plenaries I had done. (In all honesty, I hadn't consciously planned to do mini-plenaries... he just thought I did!) He liked the use of mini-whiteboards and could see evidence of a whole variety of AFL strategies in the students' books. He liked the 'relevance' of the lesson and commented that the students clearly enjoyed their History lessons!
My day wasn't over though - the three other Curriculum Team Leaders and I were asked about our literacy and numeracy policies, the school's priorities, our department's priorities, how we monitor progress, and our opinions about changes to the school over the last five years. We were even asked if we liked our current Head Teacher!
On day two of the inspection I had five lessons - Year 7, followed by Years 10, 8, 7 and 10. And an OFSTED inspector came to see me again - the Lead Inspector accompanied by my Head Teacher doing a joint observation. Thankfully, the previous day's visit had calmed my nerves and prepared me well. I knew what was coming this time and managed to deliver the sort of lesson I hoped I could!
In fact, the whole OFSTED experience this time was a very positive one for me (I've had a couple of 'not so nice' experiences in the past too!). I've been through six or seven OFSTEDs now since I've been in teaching and each one never fails to set the nerves on edge. However, whether things go right or a little bit wrong, the key to a successful one is always in the preparation. I know it's an old cliché but OFSTED inspections really are a case of 'to fail to prepare is to prepare to fail'. And the two day warning period means you MUST have systems in place to assess and monitor progress; inspectors must see AFL strategies embedded in your curriculum and your scheme itself must be relevant, inclusive and allow students to demonstrate the thing that was mentioned time and time again during our inspection... independent learning!