Cambridge IGCSE History
Briefing Pack
By Joe Wilkinson, published 18th October 2010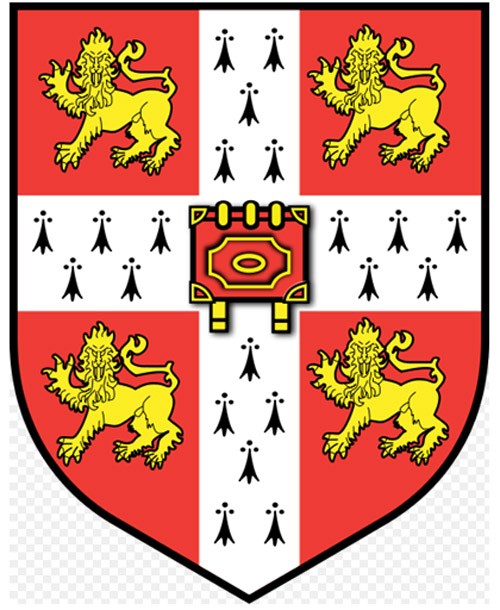 Context:
Primarily aimed at International Schools, although increasingly taken up by schools in the UK, the Cambridge IGCSE is very similar to the OCR GCSE in Modern History in terms of content and structure. Candidates can still produce coursework, or, if you are an International School on a fairly isolated island in the middle of the Indian Ocean like the one I teach in, where sending coursework to an 'authorised' marker could be an issue (this may change with the onset of online marking?), your students can sit Paper 4 - the alternative to coursework paper, which is sat in examination conditions. For schools of mixed language ability and therefore reluctant to undertake coursework or controlled assessment, it gives the teacher more time ensure all key content is understood.
What does the Cambridge IGCSE consist of?
1. Paper 1 - Core Content and Depth Studies. The Core Content is split up into two options, A and B. Option A is the 19th century option and offers topics such as Were the Revolutions of 1848 important? Why was Italy not unified in 1848-49? How was Germany Unified? Why was there a Civil War in the USA? and How effectively had Japan modernised itself by 1914? These topics ensure there is pretty much something for everyone in International Schools across the globe. Teachers who have taught in the UK are probably more acquainted with Option B however, and I found it strange to arrive here, 9750kms from London, to launch straight into what I was teaching at the end of term back in the UK. Option B covers the Peace Treaties, the League of Nations, the Road to WW2, the Cold War and Soviet control of Eastern Europe. Unlike the OCR GCSE there is no cartoon analysis question in Section A. Section B allows centres to choose from a wide range of Depth Studies - Russia 1905-1941, Germany 1918-1945, USA, China, Southern Africa in the 20th century and Israel and Palestine. Schools in Africa may find it interesting to study Depth Study H: The Impact of Western Imperialism in the Nineteenth Century, covering the Scramble for Africa among other things.
2. Paper 2 - the tricky 'skills' paper, with a slight difference to the OCR paper in that the topic is prescribed by CIE each year (one year ahead helpfully) taken from the Core Content, so for example in 2010 the 19th century core topic was The American Civil War with schools following the 20th century core topic having to answer questions on The decline and collapse of Soviet control over Eastern Europe. The paper includes a collection of source material relating to the prescribed topic, and a series of questions based on the material - e.g. 'What is the message of the cartoon in source A?' 'Which source is more reliable...' and the final question 'Study all sources. How far do they prove that...?'
3. Coursework - The CIE IGCSE still offers what we would label good old-fashioned coursework instead of the new controlled assessment - does this mean it is only English students who cheat at coursework? Indeed the syllabus confirms this, stating "Coursework may be produced in class or in candidates' own time. It is acceptable for teachers to offer candidates guidance about how best to approach coursework tasks, but this guidance must stop short of undue influence. Coursework must be the candidates' own work. The repeating of tasks, or the redrafting of work once it has been marked, are not allowed." All Centres need to send their proposed coursework schemes, taken from one or two of the Depth Studies, to CIE for checking but once a coursework scheme has been approved, it is not necessary to resubmit it each year. Rushed or unsure teachers just starting off can use example assignments available on the website - I particularly like the Southern Africa in the 20th century example.
Assignment 1 needs to cover 'the significance of an individual, development, place or event' whilst Assignment 2 should consist of 'a source-based investigation of an historical question, issue or
Problem'. Each assignment carries 20 marks and assignments may consist of a number of shorter questions, rather than a single 'essay' title. CIE suggest that both tasks should be less than 1500 words in total although there is of course no penalty for exceeding
this amount. The centre is responsible for creating levels of response marking schemes which must meet the appropriate assessment objective(s)
The candidates' work is internally assessed with a requirement for internal standardisation followed by external moderation. The usual date for the submission of Controlled Assessment marks is May each year.
4. Paper 4 - alternative to coursework. One question is set on each of the Depth Studies, with students answering one question on the Depth Study they have covered - which can be the same as the one studied for Paper 1. Questions are based on sources and are structured into several parts.
So how long are the papers and what are they worth?
Paper 1 is 2 hours in length and contributes 40% of the final mark.
Paper 2 is 2 hours in length and contributes 33% of the final mark
Coursework - two assignments set by the centre, or by using exemplars from CIE. Can be worked on in class or in students' own time. If centres follow this form of assessment they do not complete paper 4. Coursework contributes 27% of the final mark.
Paper 4 - alternative to coursework, 1 hour paper based on sources from one Depth Study, e.g. 'How far does this source prove...'. This paper is completed if coursework is not followed. It is worth 27% of the final mark.
Who marks the coursework?
Candidates must complete two coursework assignments which are then marked by the class teacher. When you have two or more teachers involved in internal assessment, a moderation session is required. External moderation of internal assessment will be carried out by CIE - CIE will call for a Centre's marks by the 30th April for May/June exams and 31st October for November exams. These can be sent by a manual mark sheet or online. CIE then selects a sample of candidates whose work should be sent to CIE - those of us on fairly remote islands are a little wary of this - a move to online submission would be favourable.
What does one need to be particularly wary of?
Choosing the right topic. This involves more than the right specification. Because tasks are changed each year, care is needed to ensure that candidates are doing the tasks set for the right session. Resits are likely to involve a new task.
How this fits into whole school policies. With a number of subjects doing Controlled Assessment, schools need to consider the logistics and timing. If every subject wanted to do the tasks at the same time, there could be major problems. Whole school policies are also needed on aspects such as what to do if students are absent, additional time, strategy for SEN students etc.
Exclusions
This syllabus must not be offered in the same session with any of the following syllabuses:
2158 History (World Affairs, 1917-1991)
2160 History (For Candidates in Central and Southern Africa)
2162 History (For Candidates in Mauritius)
Providing just the right amount of support and guidance. This is fairly well-defined in CIE's guidelines. For coursework it is possible to discuss work in progress to check for plagiarism and teachers can even provide general feedback. In an International School with many language issues, it is sometimes difficult to judge what is the student's 'own work' - any concerns have to be pointed out to the examiner at submission.
Cheating. The very reason coursework was phased out in the UK and with such evils as ready-made coursework websites out there, we have to be careful. Incidentally, having joined up to one such website when I was in the UK to check if my students were using the site I found the examples available to download were frequently of a poor quality anyway.
Administration. Most teachers are very familiar and efficient with the administrative side through many years of coursework especially in areas such as authentication, signatures and helpful centre annotation. New teachers will find it very easy to pick up, although the IGCSE appears less mired in paperwork than its domestic cousin.
How do I find out more information and obtain support? The CIE website is very easy to navigate and contains much useful support, all past papers and a suggested resources list that teachers can contribute too. Your exams co-ordinator will be able to sign you up with the website so you can enter the teacher's support section of the website. I have always had queries dealt with reasonably efficiently when I have had to contact CIE.