Using Archives
Briefing Pack
By Claire E. Smith, published 30th March 2010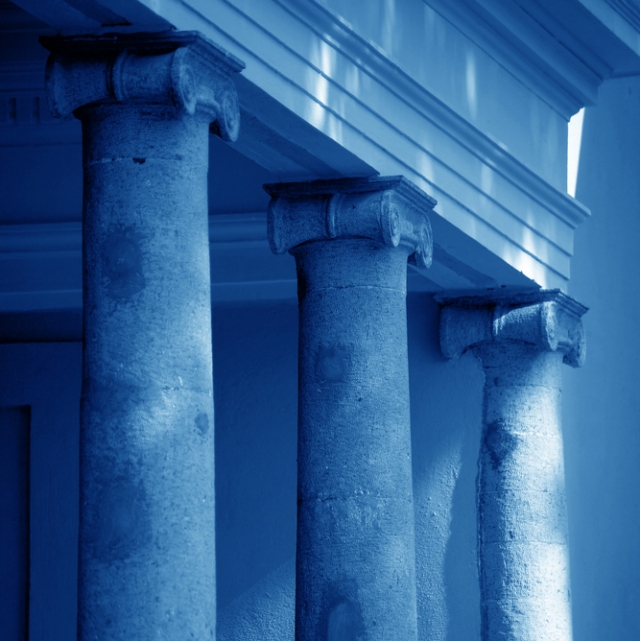 Background
Rather than relying on predictable textbooks, websites, examination question resources and the same old DVDs why not take up the challenge to uncover hidden gems available elsewhere to you're your departmental history programmes come alive with real artefacts for pupils? Consulting archive collections can help your KS3/GCSE/A-level planning and teaching, through innovative use of new and different resources, artefacts and images that are housed in our local and national museums. What's more it's usually free for educational professionals and school pupils.
1. Fitting archive work in with the new curriculum/examination demands:
Where would the use of archive material fit with current History curricula demands? The connection between one particular key concept (interpretation) and one particular key process (using evidence) in history is critical here:
Interpretation:
At KS3 we now have an explicit requirement to help pupils progress in (i) "understanding how historians and others form interpretations:; (ii) understanding why historians have interpreted events, people and situations in different ways through a range of media"; and most critically for potential archive work, (iii)"evaluating a range of interpretations of the past to assess their validity" (KS3 History National Curriculum, 2008, p.113). The problem is that most pupils often receive their 'progressive' instruction on the concept of interpretation off the same diet of publisher-chosen, textbook-dictated, increasingly conventional images and text attached to set topics across years 7-11. Carefully chosen archival materials can offer more challenge and more metacognitive awareness of each of the three NC Interpretation demands.
The most obvious link at GCSE to archive possibilities connects to the familiar examination question centred around the presentation of two conflicting interpretations on a topic which pupils are then required to explain/deconstruct using their own knowledge. Christine Counsell (2009) puts it this way: "AO3 is about kids thinking about how the past is constituted i.e. understanding the act of reconstruction carried out from the sources. It's about reconstitution rather than witness". The problem here is that to be able to take up the AO3 reconstruction mantel is somewhat challenging for the year 10 pupil who tries to reconstruct the past using only the same limited pictures in his textbook/ examination papers, or for the year 11 pupil whose literacy levels affect her ability to truly investigate the only text in the examination sources before her. Conversely, archival material specifically selected for use by the history teacher can enable both G&T and SEN challenge at either end of the ability spectrum to reconstitute the past for themselves beyond a pre-packaged textbook of archive-filtered materials or beyond the expected materials that pop up seasonally in examination papers. To some extent within the requisite one size fits all "outcome" straightjacket neither textbooks nor examination questions can offer a personalized opportunity. But carefully chosen archive material can.
Using Evidence
At KS3 we now have an explicit requirement to help pupils progress in being able to: "identify, select and use a range of historical sources, including textual, visual and oral sources, artefacts and the historic environment". We are also required to ensure that KS3 pupils can "evaluate the sources used in order to reach reasoned conclusions" (KS3 History National Curriculum, 2008, p.114).
The relationship between how the past is reconstituted by those who were not there (interpretations), with pupils interpreting sources for themselves (using evidence) can appear largely disconnected in regular classroom activity. Archival material can help pupil and teachers link these two processes, so that kids can actively see how history is created by taking part in that process themselves.
How an interpretation of an event comes into being requires deep reflective processes on the part of a learner. An enriched use of original source material from actual archives shows pupils how to reflect on their own processes of interpreting a source of evidence (i.e. GCSE A03 stuff of old - historical reconstruction of the past by others) whilst simultaneously enabling them to develop much stronger analytic, evaluative thinking in source work (currently demanded by our external examinations). Unless such blatant deconstruction occurs we run the risk of presenting history as it is in the textbooks, no more, no less, and as if the objective answer of what happened, how, why and who is already set in stone, merely needing to be learnt and regurgitated (rather than discovered and produced). Historians just don't work that way, so why should our pupils have to?
Counsell (2009) summarises it this way:
"By a close encounter with a breathtaking array of original sources we can therefore help students to think about how interpretative processes shift from:
(a) those apparent in the makers of the original contemporary sources, who were not reconstructing the past but making meaning or investing meaning in the world around them to
(b) students' own attempts to interpret those traces and records, and to make subsequent meaning from them as historians, through to
(c) the same process of interpretation as adopted by specific others, as demanded in GCSE A03".
Linking up these three dimensions is essential for many pupils if they are not to find examination demands (especially AO3) dull, arcane and laboured by the repetition of endless source exercises in their classroom - what we all commonly recognise as "death by sources".
(2) The practical - Okay but where do I start looking?
It would be impossible to name all museums, local studies collections and archive services nationally so here's a few good ones which work with schools well, and that are immediately accessible for your department staff:
A) Online
We are living in an amazing time in terms of online access to primary source materials.
(i) The National Archives Collection
The most obvious place to begin looking is at the National Archives. This has undergone a digital revolution in the last 10 years and now offers an Education specific site and service.
Online resources exist for every Key Stage split into the following eras: Medieval 1066-1485; Early Modern 1485 - 1750; Empire and Industry 1750-1850; Victorians 1850-1901; Early 20th century 1901-1918; Interwar 1918-1939; Second World War 1939-1945; Postwar 1945-present. There are also specific sections for teachers (including a useful section on how to use the site) and for students (including sections on examinations, how to use primary sources etc). Apart from original documents, there are downloadable podcasts, topics, workshops, lessons and even a virtual classroom area).
It is also possible to visit the archives with educational groups (max of 35 per group) and set up a specific area of interest for your workshops to be based on your examination specification needs.
The National Archives have an excellent collection of digitised public documents in their Documents Online area which can be found here. Documents from the Domesday Book and the Magna Carta, through to Cabinet papers and Forces Records from the second world war are searchable. There is even a currency converter for users to convert old money costs cited in a source to today's prices. Documents are themed for ease of use e.g. Society and Law, Home and Foreign Affairs. Within the collection it is easy to restrict your search by date/period to prevent endless searching.
An online contact form for the National Archives can be found here...
But National Archives can also be contacted at: The National Archives, Kew, Richmond, Surrey, TW9 4DU, Tel: 020 8876 3444.
(ii) Commonwealth War Graves Commission
Established in 1917, the Commonwealth War Graves Commission has records of the 1,700,000 men and women of the Commonwealth forces who have died in the two world wars.
The "Debt of Honour Register" is the Commission's database which lists the 1.7 million men and women as well as the 23,000 cemeteries, memorials and other locations worldwide where they are commemorated. Online it is also possible to search for details of the 67,000 Commonwealth civilians who died as a result of enemy action in the Second World War.
The Histories section of the website was compiled with the IWM, and has good overview materials on the Battle of the Somme, the Ypres Salient, the 1918 German Offensives, the 1918 Advance to Victory and recently added is the North African Campaign - 1940-43.
The Learning Zone is set up by Key Stage and by theme, and allows access to web based materials, DVDs and units of work. All resources are free for schools to use/download.
To contact the CWGC use the form available here... or contact directly at The Commonwealth War Graves Commission, 2 Marlow Road, Maidenhead, Berkshire, SL6 7DX, United Kingdom Tel: 01628 634221 or for education enquiries about resources for schools and young people Tel: 01628 507171 Fax: 01628 771208.
(B) Visiting National Museums with Archive Collections
We have many national museums with dedicated and extensive archive collections.
If you have never searched for this type of resource before, two good ones to start with are:
Based in Bradford, the Museum is free from Tues - Sun 10am - 6pm but it is also open on Mondays during school and bank holidays.
The NMM can be contacted at: National Media Museum, Bradford, West Yorkshire, BD1 1NQ, Tel - Groups & schools: 0870 70 10 201 or the Learning Team on 0870 70 10 201 or email learning@nationalmediamuseum.org.uk for specific educational tours and programmes to be set up for your school. For photographic collections specifically, contact archivist Brian Liddy at Brian.Liddy@NationalMediaMuseum.org.uk
(ii) Imperial War Museum Collections - .
A vast array of visual war imagery can be found in the collections held at the Imperial War Museum.
These are helpfully themed into appropriate sections for the user to peruse (war on land; war at sea; war in the air; war and peace; prisoners; civilians; commonwealth; burial and remembrance) and each theme has an overview for pupils/staff to read. Each theme is then divided into exhibits, art, sound archives, and photographic archives. Having located materials you may wish to view, the drop down menu on the left allows you to make an enquiry or to book a viewing.
These collections are housed at the main Imperial War Museum in Lambeth Road, London BUT if London is too far away for your school, it is possible to arrange school visits at each IWM Outpost site to work with artefacts etc (at IWM North, Salford Quays; IWM Duxford; HMS Belfast; Churchill Museum and Cabinet War rooms).
For example, IWM North offers free INSET session for teachers/group leaders, and a Learning from Artefacts/Staff-Led Learning Studio Session using genuine artefacts, photographs and sound clips from Museum archives. The Museum staff can "tailor the session content for your year group". For examples of artefacts and resources that can be used in these sessions see... For an example of an A-level programme see...
Contact the Learning & Access team directly on the Group Bookings Line - open Monday to Friday, excluding Bank Holidays, 9.00am - 5.00pm. Tel: 0161 836 4064 or e-mail learningnorth@iwm.org.uk
Satellite outposts at IWM Duxford, HMS Belfast and the Churchill Cabinet and War Rooms offer similarly tailored programmes, all details are accessible via the main IWM website listed above.
(C) Visiting local studies collections/records offices with your class
Stating the obvious, but every county/jurisdiction has its own local records offices and local studies libraries. Details of these are usually available via the local council's website. However, very few schools make good use of the vast array of archive materials available locally to them. To give a flavour of what such local archives can offer take a look at the following examples:
Local Records Offices
Essex is a good example of a county placing its records online for people to look at nationally.
The county also runs Heritage education sessions using archives for school children.
(ii) Gloucestershire
Gloucestershire also has many of its records online. Its archivists and education service can arrange to visit schools off-site from the records office, or school children can be brought to the archives centre.
(iii) Calderdale
Occasionally councils invest money in putting their archives online for residents to access. For instance, using Lottery funding, Calderdale has set up a site entitled 'From Weaver to Web - an online visual archive of Calderdale history' with 23000 documents free to access online which can be searched via timelines, towns of interest, types of sources or historical themes. There are usually connections and links through to original source materials e.g. maps.
There are archive/local history/local records offices in every county in the UK, most of which tap into the National Archives web links nowadays.
(D) Useful Connections and Links to Aid Archive Retrieval
(i) Archive Awareness Campaign
Your department may wish to subscribe to the Archive Awareness Campaign. Running since 2003 with a different theme each season, the national archive awareness campaign raises awareness of materials that are available in your locality connected to the seasonal theme. There is also a very useful section on what archives actually are to help your pupils distinguish what is and is not considered to be an archive.
(ii) Archron
The national Archron site gives detail of archive repositories across the UK. It's a good place to start for archive collections and resources that are local to your school.
So what's to stop your department from livening up your new KS3 programme or your new GCSE/A-level Specification coursework with archival materials? Take up the challenge and rekindle that excitement you and your staff had when first encountering real artefacts. Meanwhile your pupils' understanding of how historical interpretations are compiled, and how historians use actual evidence from a bygone era should improve at the same time!
"