Assessing Pupil Progress
Briefing Pack
By Richard McFahn, published 3rd January 2010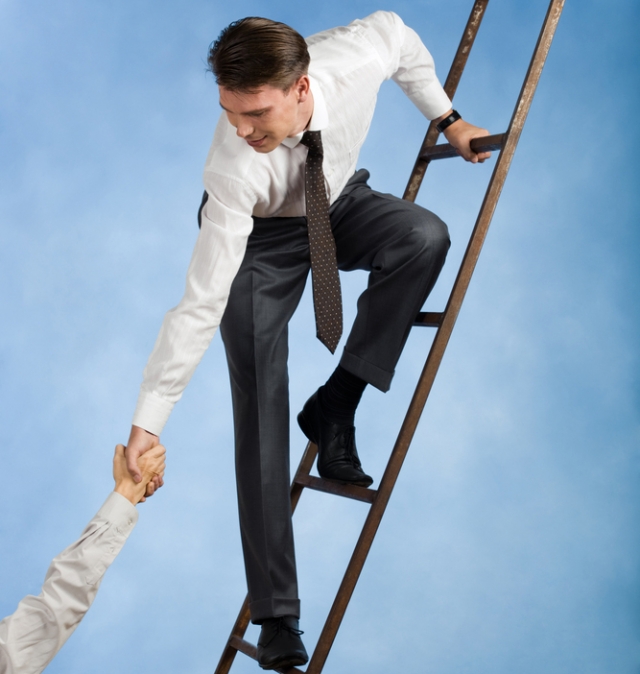 What is Assessing Pupil Progress
According to the QCDA Assessing Pupil Progress is,
'...the new structured approach to teacher assessment, developed by QCDA in partnership with the National Strategies, which equips teachers to make judgments on pupils' progress. It helps teachers to fine-tune their understanding of learners' needs and to tailor their planning and teaching accordingly'
How new is new?
Well, to be honest, this is what good history departments have been doing when it comes to assessment for years - making judgments on pupil progress, using assessment to inform their planning and teaching.
So why was APP introduced?
One view is that APP was introduced in the Core Subjects after the Government finally saw sense and abolished the KS3 SATs. Ever since the introduction of the National Curriculum, English, Maths and Science teachers knew that their students would be tested nationally in the May of year 9. This sometimes meant that departments 'taught to the test'. When the SATS were abolished a new system of assessment had to be introduced. After all schools seem obsessed with collecting data to prove that students are constantly making progress in a linear fashion through the levels. Even though, in reality it is quite probable that a student will be a level 6 thinker in causation and maybe have a level 4 understanding of interpretations. With teachers now making the level judgments at the end of the Key Stage in the Core, the QCDA decided that they needed some help and support in doing so - APP was therefore introduced.
Another position is that APP was introduced to allow a broader view of the pupil's work to inform teacher assessment and school tracking data. It allows teachers to reflect upon pupil progress thus far and plan accordingly to ensure further pupil progress.
It is a shame that at the moment, QCDA and DCSF messages appear a little mixed about when APP will appear in the foundation subjects. Teachers are waiting to see the materials and perhaps then will have more of an idea concerning the rationale behind these changes.
How Does APP work?
The QCDA states that, 'The APP approach is straightforward. In line with their school assessment policy and practice, teachers periodically review evidence of their pupils' work using the assessment guidelines and build a profile of their achievements.' They also state that, 'APP is most effective when it draws on a broad range of evidence that shows what learners can do independently.' This all sounds like sensible advice. There are 3 stages to the process:
1. Generating the Evidence - teachers teach their students normally on a day to day level. These interactions allow teachers to see what their students can understand and do. This creates a variety of evidence including shorter pieces of writing, oral answers, concepts maps, presentations, annotated diagrams.
2. Reviewing the Evidence - When there is enough evidence for teachers to make an informed judgment of what learners can do - In the foundation subjects there will probably only be enough evidence to make an informed judgement once or twice a year - teachers can look at a cross section of students work to help work out exactly where the student is at. They can use the assessment guidelines which relate to the National Curriculum levels to help them make a judgment.
The three assessment focuses are:
a. Thinking Historically - this covers cause and consequence, change and diversity.
b. Exploring Interpretations - this covers Historical Interpretations and Historical Significance.
c. Historical Enquiry - covers the process of enquiry and communication
3. Making a judgment - Once a judgment has been made for one or all of the assessment focuses teachers can decide on an overall best-fit level for individual students. This will inevitably be informed by a teachers' professional judgment of each individual student and will be open to interpretation. It is highly recommended that departments moderate samples of work to inform their decisions.
The key messages are:
Individual pieces of work should NOT be leveled. Leveling should only take place by looking at a cross section of work from a student say once a term.
Teachers need to think about how students progress in history - not just by looking at the national curriculum level descriptors, but by thinking more deeply about what deep understanding looks like in each of the main concepts.
Although there are 3 Assessment focuses, it is probable that teachers will spend say 60% - 70% of their time teaching about cause, consequence, change and diversity and 30% of their time teaching about interpretations and significance. Enquiry should drive everything.
A Word of Caution:
It should be noted that it may appear from core subjects, who have been using this process for the last 18 months, that levels are dropping and therefore pupils are making less progress. In fact, this is usually not the case and observations will show that in fact, pupils are making better progress. However, it can make for some difficult conversations with parents, school improvement partners and Ofsted, until they fully understand the process. This is something that should be taken into account in planning your move towards APP.
For more information on APP, please consult the article by Joanne Philpott and Jerome Freeman in the latest issue of Teaching History. December 2009, issue 137.
"