The Diploma: the Qualification and Associated Issues
Briefing Pack
Published: 2nd September 2009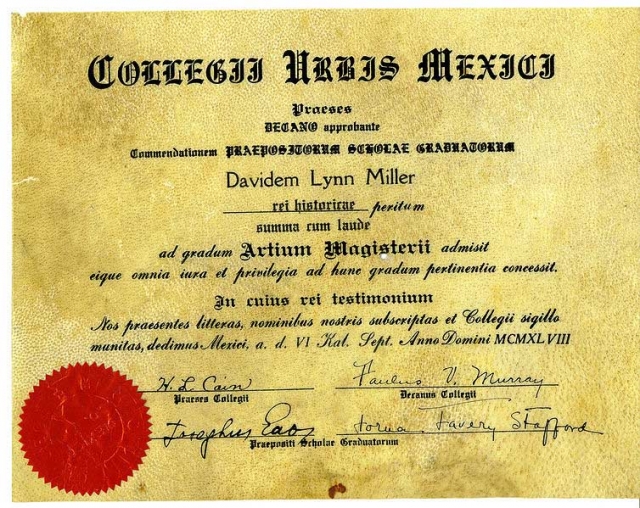 What is the Origin of Diplomas?
Diplomas were conceived as a vocationally-based alternative curriculum for 14-19 year olds. They were a reaction to the increasing disaffection with traditional courses being manifested in many challenging schools across the country.
In what Subject Areas are Diplomas offered?
By 2013 Diplomas will be available in the 'lines' shown below. By that date they will be an entitlement which means that every student will have the right to access such a course. It is recognised that no one institution could host all of these courses therefore the entitlement will be met by grouping schools and colleges into consortia. These consortia are complete in some areas but still developing in others.
The Diploma 'Lines'.
IT
Society, Health and Development
Engineering
Creative and Media
Construction and the Built Environment
Land Based and Environmental
Manufacturing and Product Design
Hair and Beauty Studies
Business Administration and Finance
Hospitality
Public Services
Sport and Leisure
Retail
Travel and Tourism
Humanities and Social Sciences
Modern Foreign Languages
Science
The structure and purpose of the hastily announced Humanities and Social Sciences, MFL and Science diplomas is unclear at the time of writing. All the separate 'lines' will be available for teaching by 2011
How do Diplomas fit into the National Qualifications Framework?
Diplomas are available in three levels: Foundation, Higher and Advanced. These equate to Level 1 (5 GCSEs at D-G); Level 2 (7 GCSEs at A*-C); and Level 3 (3.5 A Levels).
After much Government pressure the Russell Group of universities have agreed to accept Advanced Diplomas for entry to their courses BUT:
They have not made clear how a candidate offering a diploma would be viewed if in direct competition with a candidate holding traditional A level qualifications
They have just said that they will ask for a supporting A level qualification to ensure that a diploma candidate can cope with the rigours of a university course. A candidate offering the Engineering Diploma, for example, will be asked to hold A level Mathematics in addition to the diploma qualification.
How Does a Student Qualify for a Diploma?
To gain a diploma a student must study three separate course elements comprising six strands in all:
Principal Learning

The main subject field. Delivered at a specialist centre such as a College or a school with facilities and staff expertise.

Additional Specialist Learning

Complementary study. Could be a GCSE and or BTEC qualification. Could be delivered in school or at a specialist centre

Generic Learning

(Could be delivered in school or at a specialist centre)

Functional Skills

A test of basic competence in English, Maths and ICT.

Extended Project

The topic chosen must complement and develop themes and topics related to the Principal Learning, or it must support progression in terms of future employment or study.

Work Experience

10 days is mandatory

Personal Learning and Thinking Skills

General skills such as 'becoming independent enquirers'
What are the possible advantages of introducing Diplomas?
They offer new areas of study
They are intended to involve considerable employer engagement although there may well be great difficulties with this in the prevailing and foreseeable economic climate.
It is a statutory entitlement from 2013 that all youngsters in every school can access all 17 diplomas at all three levels within a reasonable travelling distance.
They may prove attractive to some youngsters currently disillusioned with the traditional curriculum in KS4 and Sixth Form.
What are the possible disadvantages of introducing Diplomas?
They are largely untried. The first five lines were taught for the first time only in September 2008.
Results for the first year have been mixed.
The extent to which all the diploma courses are truly 'applied' is debateable. They are largely theoretically delivered and involve relatively little 'hands on' practical learning in the chosen field.
They are completely course assessed and are at least as difficult to pass as GCSEs and A levels. There are difficulties with the current assessment systems.
There is doubt over the value employers and universities will place on these qualifications
A diploma course must be delivered by a partnership of institutions. This raises potential issues in pastoral care, course quality, and transport as well as having considerable cost implications. The time spent travelling between delivery sites has just been identified as an issue by OFSTED.
At present there are no specialist 'diploma' teachers. Courses where they exist are often being taught by non specialists: frequently refugees from subjects eliminated at KS 4 by the introduction of diplomas
Diplomas seem to be aimed at the same student base as GCSEs and A levels
It is possible that diplomas will erode the number of traditional courses open to youngsters. For financial and staffing reasons it would be impossible in the long term to sustain a full diploma programme and a full programme of GCSE/A levels. Traditional courses in the humanities subjects do not have the protection of a statutory requirement to study at KS4 and are therefore at great risk from the introduction of diplomas.
Diplomas require a very high degree of specialisation at the age of 14 and severely restrict - and in some models of delivery virtually eliminate - other option choices. It is usual for only one GCSE option block to remain open to a student studying for a level 2 Diploma. Diplomas therefore destroy any concept of a broad and balanced curriculum.
"