Strengthening your department's position with SLT
Briefing Pack
By Simon Harrison and Ben Walsh, published 6th September 2009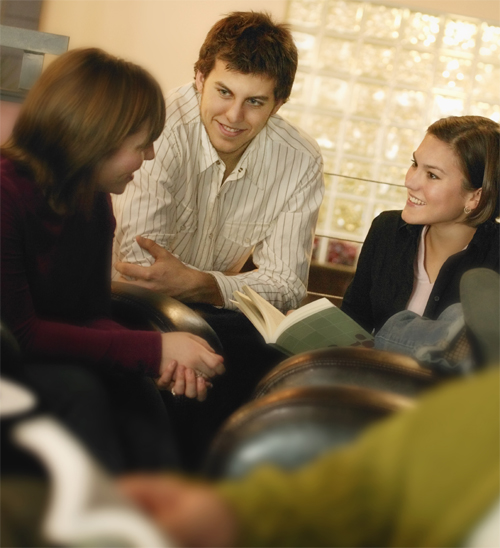 Background
An increasing focus on 'Core' subjects, specialist status, curriculum change, narrow learning 'pathways' and the relentless drive to improve Contextual Value Added (CVA) scores can lead to history being marginalised. At the very least this can see history slip down the priority list for budget, timetabling and accommodation. At worst its place in the curriculum itself is put into question.
How can a history subject leader ensure that, in spite of these trends, senior leaders continue to take history seriously? This briefing pack aims to give a range of ideas that will enable you to strengthen the position of your department with your senior leadership team.
Why does history matter?
Perhaps the place to start is to make your senior managers aware of the relevance of the subject. We know why it matters, but the following points may help you to clarify why the subject you teach is so important to young people.
The history skill set
The working assumption of the 14-19 strategy is that most students will end up employed in the information economy. History develops a phenomenal range of intellectual and organisational skills. In a typical series of history lessons, students will be faced with a problem or enquiry; which they will then plan how to tackle. They will seek out sources of information and make judgements about the reliability and relevance of that information, sifting out the relevant from the irrelevant to reach a judgment. They will support that judgement and communicate it clearly, adapting it to specific audiences. All of this will be done while working to a defined timescale and in all likelihood in a collaborative approach. These are the flexible, soft skills which employers in the information sector are crying out for.
Historical knowledge is a valuable commodity
Take a quick look at the popularity and profits generated by films and computer games such as Medal of Honour or Assassin's Creed. Although they need film makers and programmers, these film makers also need researchers and historians. A good historical knowledge will also be an asset for working in the £3 billion pa Heritage Tourism sector, a direction many students will take when they leave school.
The humanity of history
This is not just a woolly, liberal aspiration. History can show us how, for example, financial crises took Britain and other countries by surprise, as well as how extremist groups in the past have managed to gain support from decent, humane people. These parallels and analogies provide a context which makes it far more likely that present day messages about good citizenship will take root.
So why, if it delivers all of these benefits, is history being marginalised?
Managers are under pressure, real or perceived, to shape the school experience so that it prepares young people for the world of work. This in turn has led curriculum development in two directions: the first is to reinforce the entrenched position of the 'core' subjects (English, Maths and Science); while the second is to develop new curriculum approaches such as PLTS. Clearly, the primary intention of these curriculum philosophies is not to marginalise subjects such as history, though, because of misconceptions, this can be an unintended consequence. One misconception is that the core subjects can provide all the elements of education required by a young person living in the 21st century; another is that all students learn and are motivated in the same way. However, experience from the primary sector shows that many students develop their literacy skills more effectively through history and there is some research which suggests that students who take GCSE History also get better results in GCSE English. Thus, one stop solutions such as more time for core subjects or programmes such as PLTS or Opening Minds will not necessarily develop the knowledge and skills which will make education relevant to the 21st century. In any case, we should remember that, whatever job people may go into, or whatever time they are being educated in, there is value in doing something difficult, persevering, and getting better at it - which is where an academic subject such as history, with a reputation amongst both students and adults as 'hard', can be invaluable.
The case is there to be made that history and other foundation subjects can provide, between them, the knowledge and skills which students will need for the modern age, both as workers and as citizens. However, in making such a case there are two vital considerations:
1. Does the history curriculum in my school meet the claims being made?
Is the content relevant and connected to the lives of young people? This is not necessarily the same thing as simply teaching modern history. All periods are potentially relevant, depending on the ways they are tackled.
Are students aware of the vital importance of the knowledge and skills they are acquiring as they tackle their history courses? It is no use developing this knowledge and skill base if students do not realise that they are doing so or that it matters.
2. How do you present this case to your Senior Managers?
In the current educational climate the intellectual grandeur of history and the potential for this to be corrupted by curriculum tinkering are not arguments which will have much impact. How can we frame the value of history in terminologies and contexts which will excite the interest of the management and gain their support?
Solving SLT's perennial problems
There are certain problems that regularly tax senior leaders. To a greater or lesser extent these will crop up in every school. History leaders need to know what these are and be ready to step in with potential history-led solutions when they crop up.
Boys' engagement in learning. History lessons contain much content that will automatically engage even the most reluctant boy. There is an important balance to be struck between the interesting and the ghoulish, but it is clear that history can bring contexts to most types of learning that will inspire and motivate boys in ways that other subjects cannot.
Parental Engagement. Senior leaders find it hard to find ways of positively engaging parents, and parents regularly say the transition from primary leaves them divorced from their children's learning. Local and Family history are great ways or drawing parents into the learning process at Secondary Schools, whether through homework projects, workshops on open evenings, or after school clubs. It's also very unusual to find a governing body that doesn't have a least one history enthusiast on it, and this is often a good way to unearth them. With an increasing emphasis on schools' relationships and engagement with their local community, all sorts of enrichment activities can be thought of, beneficial to your students and the school and wider communities - things like Holocaust Memorial Day, or visiting speakers (either academics, or parents / grandparents as oral history project resources).
Literacy. English lessons regularly engage with the historical context of texts and the development of language. Books such as 'Private Peaceful' and 'The Boy in the Striped Pyjamas' are fast becoming standard texts, and there are real opportunites for deeper and more effective learning if such teaching can be delivered in partnership with history. What's more there are many ways in which history lessons can build on the finer points of language. Any lesson which involves causation is hard to deliver without the effective use of connectives. It has also been claimed that teaching about subordinate clauses becomes much more interesting when analysing Orlando Figes' description of the storming of the Winter Palace!
Citizenship. This is frequently taught by whoever happens to have a space in their timetable, and this can lead to poor standards, negative behaviour and parental complaints. Even specialists have disagreements about what constitutes the effective delivery of the subject, with the Ajegbo Report itself recommending that many of the objectives of a citizenship education can be achieved more easily and better, through history - SLT may well love the idea that pressure can be eased on timetables by incorporating citizenship objectives into history lessons. A word of caution, though - try not to argue so effectively that your history team ends up delivering all - and only - the citizenship requirement of the school!
ICT across the curriculum. ICT teachers frequently complain that their subject lacks real contexts and interesting projects. History can be the answer. What would a year 9 pupil rather work on - searching a database of estate agents details or using a database of slave punishments from a 19th century plantation to test hypotheses about control and resistance?
Hitching yourself to the right bandwagon
As Ian Luff has memorably commented, senior leaders are frequently deafened by the sound of the latest passing bandwagon. This can be turned to the advantage of the history leader. With good knowledge of the issues currently being considered at a strategic level by SLT, history departments can put themselves at the heart of important and far reaching decisions. At present for example, history departments should be looking out for:
Community Cohesion: This has become central to the self evaluation process in schools. It encompasses the school, it's local community, plus UK and global communities. There are three key strands - faith, ethnicity and culture, and socio-economic factors. Senior leaders will be keen to present any evidence that shows the school has contributed towards community cohesion and history departments ought to be able to provide this, for example through any work being done to address the concept of cultural, ethnic and religious diversity within the KS3 curriculum.
Concepts led teaching at KS3: Whilst history departments have for many years been familiar with planning around concepts and using these very effectively, the new national curriculum has introduced these to subjects such as science for the first time. Where senior leaders are trying to support this development, they might greatly appreciate help from those in the history department with such extensive experience.
Personal, Learning and Thinking Skills (PLTS): Skills based approaches to learning such as the PLTS framework are becoming increasingly popular. Although increasingly fashionable, many senior leaders are finding it hard to develop models that genuinely engage pupils and enable them to transfer skills across subjects. History is one of the few subjects that both directly addresses skills such as independent enquiry and does it in a genuinely engaging and relevant context.
Managing your managers
All of this requires a degree of strategic thinking; knowing the key issues vexing senior leaders, being able to see what's coming next. The following strategies will help:
Know what is in the school improvement plan. This will drive every discussion senior leaders have on the way forward for the school, so if you know the contents intimately you'll always be in the right position to take advantage.
Engage with governors. Keeping them up to date about what's happening in the history department will ensure that when strategic discussions take place at governors meetings, history is likely to be mentioned even without you being in the room.
Engage with senior leaders. Invite them to department meetings, events, trips, performances - anything to get them to see and be influenced by the work you are doing
Stay ahead. Subscribe to the email updates provided by DCSF, SSAT, and OFSTED. Keep an eye on the education pages of the BBC website as well. These are all sources regularly used by senior leaders to stay up to date and will give you a direct insight into what will be their most pressing concerns at any given time.
A final point...
All of these strategies will help strengthen your department's position with SLT. However, it is important to remember that your best defence will always be the quality of what you deliver in the classroom. Whatever you may think of senior leaders, they are interested in the same thing as you - the best quality learning experience for each pupil. If you can demonstrate you are delivering this every day then no senior leader in their right mind will undermine it. In addition, the students you teach will be getting what they deserve - an enjoyable and high quality education. This will ensure that both they and their parents will be on your side, should you need support against any threat to curriculum time or position.