Two Year Key Stage Threes
Briefing Pack
By Flora Wilson, published 10th September 2009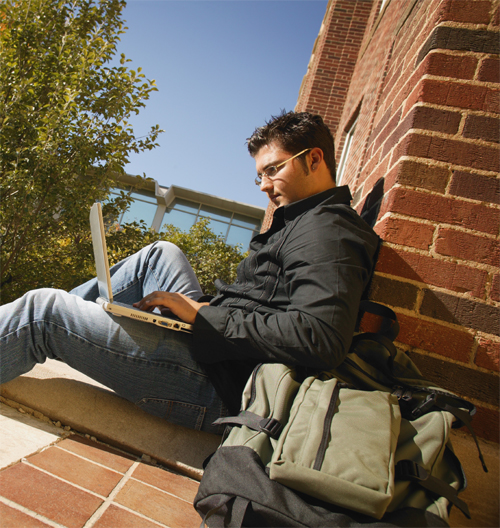 Background
More and more schools appear to be reducing the time their students spend studying at Key Stage 3 level. This can be due to an extension of key Stage Four, leading to three year GCSE courses, or to initiatives such as the Opening Minds agenda at the other end of the Key Stage, where year 7 students do not receive discrete History lessons, but instead do integrated Humanities, or Learning Skills projects.
The upshot of both sorts of schemes is the same, though, that History Departments are being asked to deliver in two years, what used to be delivered in three years - a secure grounding in the skills and processes involved in History, as well as a knowledge and understanding of the past of their community and the world (we'll leave the vexed issues of what content should be included for another time!). There's also the added complexity of needing to prepare some students for GCSE courses, while not alienating others, who also need a solid grounding in the subject.
If you are in the position where your school is considering such a move, how can you make it work best for you? While the obvious first reaction to such a proposal is to moan about how much it threatens the place of History within your school, it is really important to recognise that this can be an opportunity to be quite creative with what you offer. Hopefully, this briefing pack will offer ideas for you to do just that - as well as provide you with some ammunition should you decide to argue with SLT's proposals, or should you need to convince another team to go ahead with a new model.
Arguments for
Innovations in year 7 learning provision can produce students who are more confident in their independent study skills, as well as having a broader range of learning experiences which can inform their study of History.
A three year GCSE can enable students to flourish in all sorts of ways - the more able can benefit from studying some of their topics in more depth than would be possible in a more traditional, two-year course; while those at the other end of the spectrum can benefit from more support.
A three year Key Stage Four can enable students to students more subjects at GCSE level, adding breadth to their educational experience.
Another possible model for a two year Key Stage Three is
Arguments against
There is little ongoing evaluation of the Opening Minds agenda, and other new initiatives, so the benefits are, to some extent, speculation, rather than evidence-based at this stage. If your school is going to roll out such a scheme, it's important that proper evaluation is built into the scheme. As with all educational initiatives, it can take years before the proper benefits can be seen and analysed, and the school needs to be aware of the proper commitment that making such a radical change entails.
GCSEs are designed to be delivered as a two-year course, and there is a danger that, unless a three-year course is very well-designed, students may well start to suffer from boredom.
There is little hard evidence that a three-year GCSE course leads to improved exam results - the jury appears to be still out on this matter.
It's unclear whether more GCSEs are actually valuable to students - universities and employers are normally more interested in students who have 9 'good' GCSEs, and a good set of A Level results, rather than a huge raft of GCSEs to their name.
QCA makes it clear that students up to the age of 14 have an entitlement to study History.
Making it work for the department and your subject
As ever with educational policies, it's impossible to recommend one model for making something work, as there are as many possible solutions as there are teachers in schools... however, there are a number of things that people have told us that do work. Some of these ideas are below, with some suggestions for more reading as well.
The crucial thing for developing a successful two-year Key Stage Three is the amount of thought and, as ever proper preparation. You need to be clear about what the point is for your students - and your SLT needs to be clear, too.
Once you have determined the rationale for such a radical change to the school curriculum, you have to make sure that all your students learn the skills and knowledge that you consider to be important for them in their context - and remember that the planning that needs to be done is NOT just for Key Stage Three, but also for Key Stages Four and Five (if offered at your school). This is where some of the opportunities for History arise, even if that feels counterintuitive.
1. GCSE coursework in Year 9
Perhaps the easiest way to subvert, or capitalise on, a two year Key Stage Three, is to persuade your SLT of the importance of the National Curriculum requirement of students receiving history lessons until they are 14. One way of doing this is to deliver the coursework component for GCSE in Year 9, which translates to SLT as doing what they want - i.e. a three-year Key Stage Four, but by choosing to deliver the skills and content of a GCSE course to year 9 students, you may be able to persuade SLT to keep History compulsory to all at this level.
2. Delivering ASDAN through Key Stage Three History
So, SLT want to reduce Key Stage Three to two years, so that your students can gain more qualifications, which reflect well on the school's external performance indicators. But there are ways in which this goal can be achieved without reducing Key Stage Three - by looking at what your students do in every history lesson they attend, you can quickly see that they develop many very valuable and cross-transferable skills which can be harnessed to allow students to achieve other qualifications - such as the ASDAN award. Again, this may be a way to persuade SLT that there is much to be gained by all students following the traditional three year Key Stage Three.
3. Developing sophisticated historians
Depending on why your school has decided to think about introducing a two year Key Stage Three, it may be possible to raise the profile and achievement of students doing History, even if they only have two years of preparation for later examination courses. The idea is to use the opportunity of a three year Key Stage Four to 'fast-track' some students through their GCSE in the normal two years. This then enables you to provide an AS course in their year 11 - perhaps not the 'normal' provision, as this then leads to complications when timetabling Year 12, but perhaps an AS in Ancient History would both engage students, look good to their parents and to SLT. This way, you get to raise the profile of the department, and keep your numbers up, as well as having really interesting - and more experienced - students to teach when they reach Key Stage Five.
4. Broadening students' educational experience
We all know that SLT are interested in what makes the school look good to a variety of stakeholders, but perhaps especially parents, and that an important part of this is offering a distinctive curriculum which allows a school to really market themselves as developing children's intellectual abilities and skills, in order to give them a wider range of educational and employment opportunities. And this is where the History Department comes in...
Some schools have developed ambitious plans whereby a selected groups of students study extra subjects - often languages. Within this subset of schools, there are a number who offer Latin classes after school... some of which are provided by members of the History department. The 'payback' comes when students, who have been engaged by learning the language, choose to study an AS in Ancient History AS WELL AS a traditional History GCSE in their Key Stage Four. Again, this could be a way of either persuading SLT that their aims of broadening educational provision can be met without collapsing Key Stage Three.
More ideas / reading
The above ideas are clearly just the tip of the iceberg and there are many other strategies that work. Below are some more places where you can access other (people's) ideas for making the most out of a two year Key Stage Three, as well as more practical ideas for actually getting down and planning your curriculum. Please do contact the HA if you have other ideas that you think people will be interested in!
The HA guide to the new secondary curriculum - in particular, sections 6.5 and 6.6, which deal with two-year Key Stage Threes.