By Ben Walsh & Alf Wilkinson, published 26th January 2011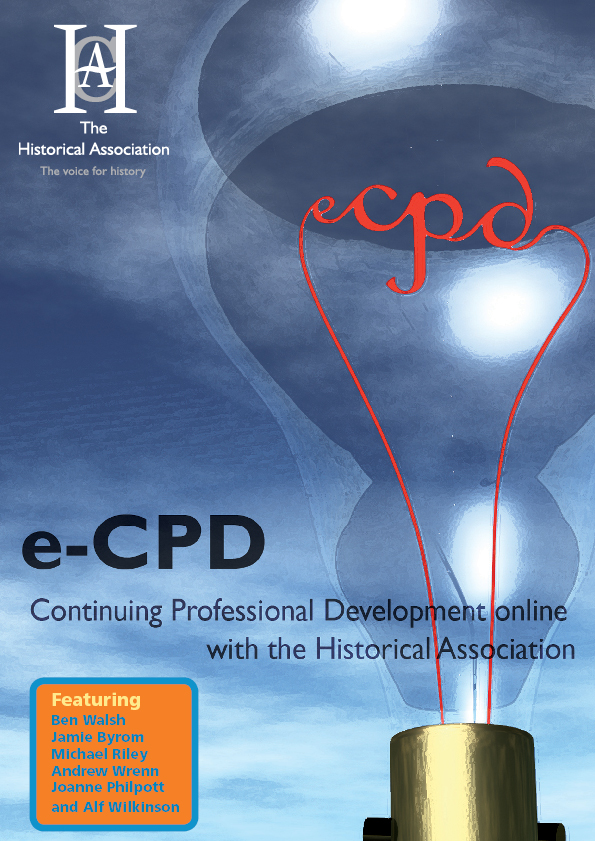 What exactly is E-CPD?
Electronic Continuous Professional Development is history subject specific CPD delivered online. The project has been funded by TDA as part of their brief to develop teachers' subject knowledge and pedagogy.
HA ECPD units have been written by highly experienced people in their fields often working with teams of practising teachers to investigate issues and test approaches and ideas. The HA's ECPD units have been deliberately chosen to address issues which our members raise with us and which teachers report as being challenging, worrying or a combination of these feelings (and others besides!).
How do they work?
ECPD units are split into three levels and it's up to you how far you want to explore an idea or issue.
Level 1: Exploring the issue
This section will lay out the key areas of debate and provides ideas and suggestions for tackling the topic under consideration. There are tasks and activities built in to provide a focus for departmental meetings, support an in-service training session or simply give the individual teacher a line of approach in their own development.
Level 2: Addressing the issue
This section offers examples from those who have already explored the issues and developed new and invigorating practice. It offers opportunities for you to share your good and developing practice inside and outside your school and help develop new ways of working.
Level 3: Researching the issue - a Masters Level course
This offers you the opportunity to fully explore the issues and reflect upon yours and others practice. The HA has a link with Nottingham Trent University for this level to receive accreditation.
For more details on how to turn your E-CPD units into Masters Level accreditation please open the attachments below!