Primary History 89
The primary education journal of the Historical Association
Published: 26th November 2021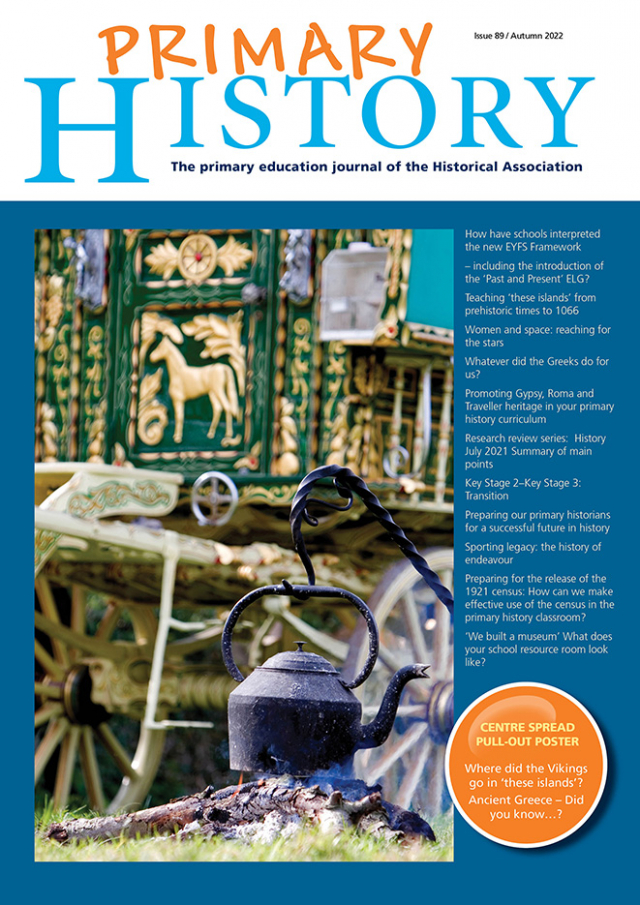 In this edition of Primary History
04 Editorial (Read article for free)
06 HA Update
08 How have schools interpreted the new EYFS Framework – including the introduction of the 'Past and Present' ELG? – Simon Ellis and Mackay Howe (Read article)
12 Teaching 'these islands' from prehistoric times to 1066 – Paul Bracey (Read article)
20 Women and space: reaching for the stars – Karin Doull (Read article)
26 Whatever did the Greeks do for us? – Alf Wilkinson (Read article)
30 Promoting Gypsy, Roma and Traveller heritage in your primary history curriculum – Matt Flynn (Read article)
36 Research review series: History – July 2021: Summary of main points – Tim Lomas (Read article)
40 Key Stage 2–Key Stage 3: Transition – Preparing our primary historians for a successful future in history – Kerry Somers and Phil Thomas (Read article)
44 Sporting legacy: the history of endeavour – Susie Townsend (Read article)
49 History in the news
50 Preparing for the release of the 1921 census: How can we make effective use of the census in the primary history classroom? – Tim Lomas (Read article)
56 One of my favourite history places: Oakham Castle – Kate Rigby (Read article)
58 'We built a museum': What does your school resource room look like? – James Searjeant (Read article)
Centre spread double-sided pull-out poster: Where did the Vikings go to in 'these islands'?
Ancient Greece – Did you know…?
Regular features: Primary History runs a number of great regular features including Ideas for Assemblies, One of My Favourite History Places and Pull-out Posters. You can view all editions of these features here.
Cover image: Gypsy caravan camp fire with water kettle over fire. Stow-on-the-Wold, Cotswolds, Oxfordshire, England. Tim Gainey / Alamy Stock Photo
Contributions to

Primary History
Letters, articles and other contributions to the magazine are welcome. Find out more
Publication of a contribution in Primary History does not necessarily imply the HA's approval of the opinions expressed in it.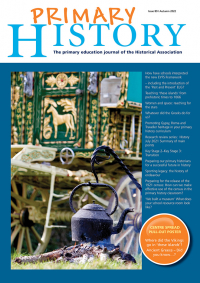 Buy a hard copy of this resource:
Non-member price: £28.00
HA Members can purchase this item for £8.00:
Sign in to pay the discounted price or Join the HA