Driver Ben Cobey 8th Royal Field Artillery
Article
By Alf Wilkinson, published 7th July 2015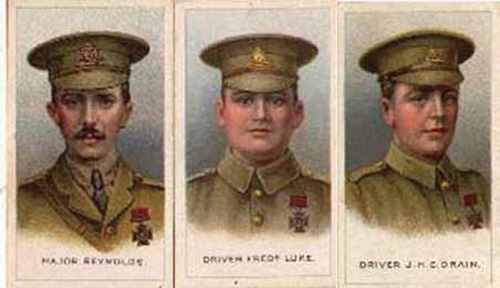 Victoria Cross Controvery
Alf Wilkinson asks why three men were awarded the Victoria Cross during the retreat from Mons in August 1914 and the fourth involved in the action wasn't. What does that tell us about Britain during the arly days of the Great War?
In August 1914, when war broke out, the 75,000 men of the British
Expeditionary Force were quickly shipped over to France, as agreed with the French army. The BEF under the leadership of Sir John French, was to advance into Belgium on the left flank of the French and prevent the German army reaching Paris. The British and German armies met at Mons on 23 August 1914 – the first battle
involving the British Army in the First World War, although there had been cavalry skirmishes the day before.
British infantry fire was so rapid that the German army was convinced they were facing machine guns but eventually, faced with superior...