The Great Charter: Then and now
By Alexander Lock, published 29th April 2015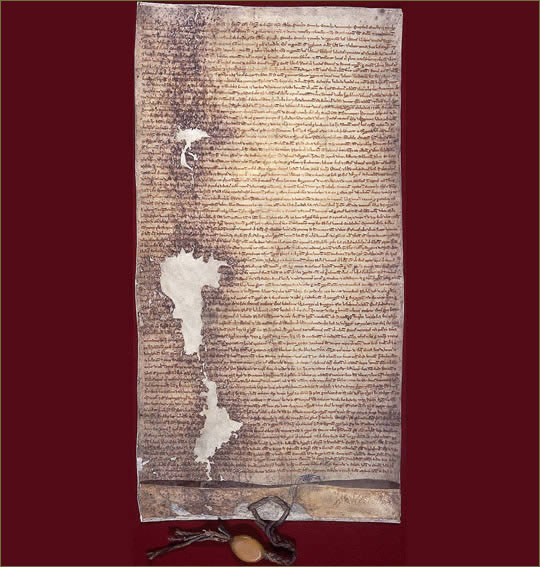 Magna Carta is a document not only of national but of international importance. Alexander Lock shows how its name still has power all over the world, especially in the United States.
Although today only three of its clauses remain on the statute book, Magna Carta still flourishes as a potent and internationally recognised symbol of freedom under the rule of law. As the many events scheduled to mark the 800 anniversary emonstrate, respect for the document has not waned in the centuries since it was sealed at Runnymede. Such is the status of the document that commemorative committees and exhibitions abound across the world. In Australia the Rule of Law Institute has established a 'Magna Carta Coordinating Committee' to plan events and celebrate
its importance to Australian law. In the United States the Library of Congress is hosting a large exhibition on the Charter, 'Magna Carta: Muse and Mentor', while their North American neighbours have established the 'Magna Carta Canada' committee responsible for a touring exhibition of Magna Carta around Canada. In Great Britain a 'Magna Carta 800 Committee' is co-ordinating a series of celebrations across the country, and as custodian of two original 1215 Magna Cartas the British Library, too, is currently hosting a major exhibition exploring both the history and legacy of the Charter - one of the biggest and longest running exhibitions in the Library's history...