Home Rule for Ireland - For and against
Article
By Professor Matthew Kelly, published 16th January 2015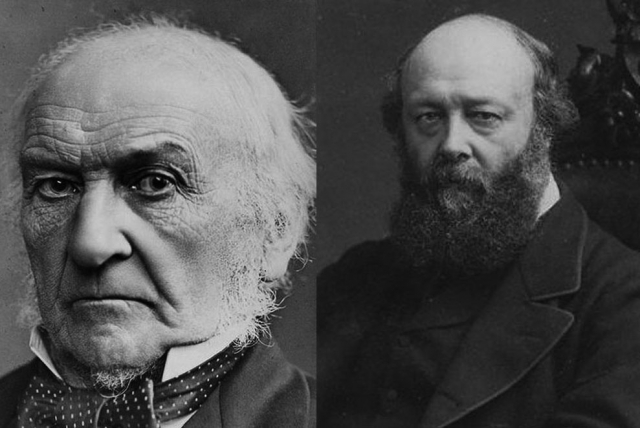 At a time when the United Kingdom continues to review its internal constitutional arrangements, Matthew Kelly explores how this constitutional debate can be traced back to Gladstone's decision to promote Home Rule for Ireland and how these proposals evolved over time and were challenged.
Irish political history decisively entered a new phase in the early 1870s when the Home Rule idea began to be discussed. It would dominate Irish politics until the First World War, generating a remarkably cohesive nationalist movement. Periodically, Home Rule also became the dominant question in British politics. Liberal support for Home Rule and Conservative opposition did more to define party political identity in late Victorian and Edwardian Britain than any other single issue.
Convinced Home Rulers did not seek Ireland's secession from the Union or complete separation, possibly under a republican system of government. Nor did Home Rulers demand the repeal of the Act of Union. Instead, Home Rule prospected a form of devolved government within the Union, which would see Westminster devolve certain responsibilities to an Irish executive formed from and answerable to an elected Irish Parliament. Successfully implemented, Home Rule would leave the Union intact with British sovereignty over Ireland uncompromised.
To understand Home Rule the constitutional context must be grasped. The Act of Union (1800) created a new state called the United Kingdom of Great Britain and Ireland. It did not absorb Ireland into Britain and Ireland was never a part of Britain, as the name of the state then and its successor state, the United Kingdom of Great Britain and Northern Ireland, reminds us. Instead, the Union unified the British and Irish parliaments, translating the Irish component from Dublin to Westminster. At the same time, the Union created a peculiar form of British government. Ireland was governed through an executive appointed by the government and based at Dublin Castle. Highly centralised, this was emphatically a form of imperial government, maintained by a mixture of state patronage and force...