A Story in Stone: the Tirah War Memorial in Dorchester
Article
By Dave Martin, published 19th November 2014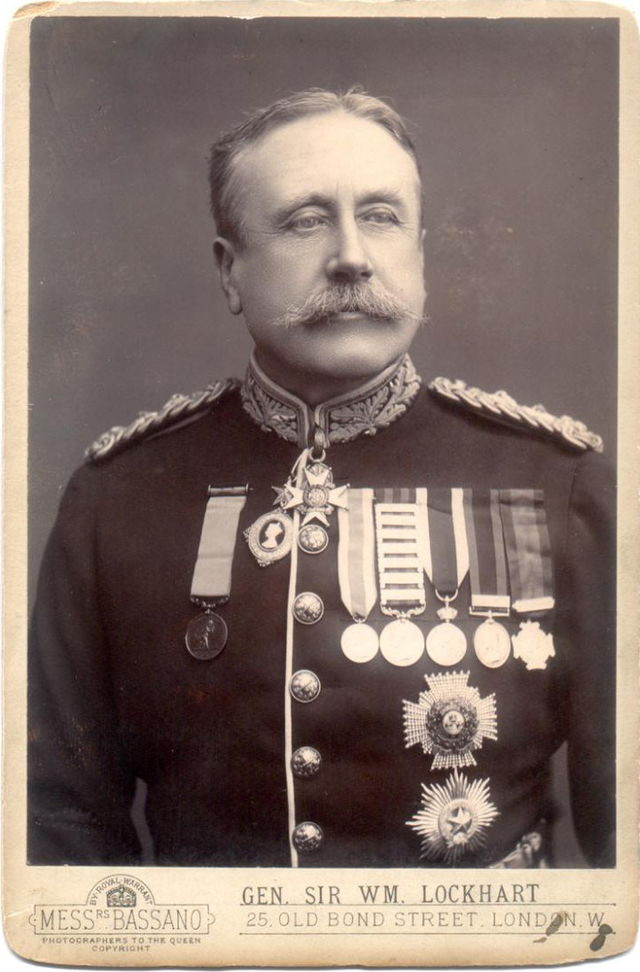 The Tirah memorial stands in a corner of Borough Gardens, a Victorian park in Dorchester, county town of Dorset. It is a granite obelisk decorated with a motif of honeysuckle and laurel wreaths standing 4.5 metres high on a square granite plinth. This in turn stands upon a circular concrete base ringed with flowerbed-punctuated grass; all surrounded by a tarmac path. On one of its pink granite faces is inscribed in clear black lettering:
IN MEMORY OF THE NON-COMMISSIONED OFFICERS AND MEN OF THE 1ST BATTALION DORSET REGIMENT WHO WERE KILLED IN ACTION OR DIED OF WOUNDS IN THE INDIAN NORTH WEST FRONTIER (TIRAH) CAMPAIGN 1897-98.
It was carved by Westcott of Dorchester and unveiled on 24 May 1900. The day of the ceremony was a public holiday in the town to celebrate the 81st birthday of Queen Victoria and the Relief of Mafeking.
The Times reported that the Earl of Ilchester, Lord Lieutenant of Dorset, Henry Edward Fox Strangway, a member of a local landowning family who unveiled the memorial, spoke 'in eulogistic terms of the services of the Dorset Regiment in the [Tirah] campaign, and particularly of Private Vickery, who won his V.C.'...