John Wilkes 1725-1797: A Man of Principle
Article
By Hugh Gault, published 16th August 2011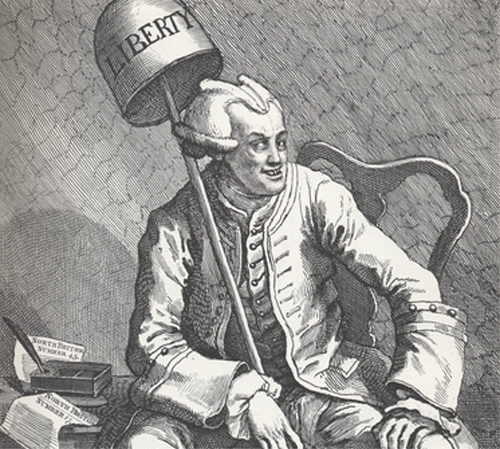 For Lord North in 1775, one John Wilkes was enough, 'though ... to do him justice, it was not easy to find many such'. The impact of Wilkes between 1760 and 1780 was profound, a cause as much as a person. For Philip Francis, thought to be the satirist 'Junius', the Government's 'sole object for many years' was 'the destruction of one man', Wilkes.
Yet, in the end, he obtained their grudging respect - or at least that of Lord North. It is an impact that still has resonance today. Over twenty years Wilkes engaged public opinion, stood up to the abuse of executive power and ensured the democratic rights of voters were respected. Andrew Marr in My Trade acknowledges the continuing legacy we all enjoy as a result of Wilkes' determination in 1770 to promote a free press able to report parliament fully and uncensored. After all, how could people know that they were being represented effectively if they did not know what their MPs were up to?
However, his legacy is wider than that...