Aristotle and Dudley: what can books tell us about their owners?
Article
By Julie Halls, published 29th March 2011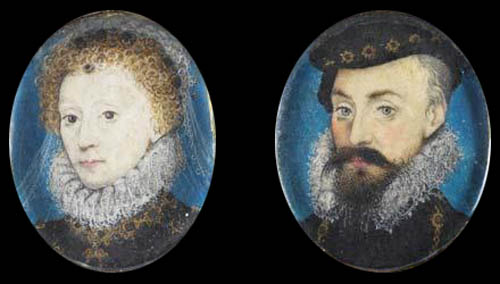 Books as evidence
The study of books as objects can reveal a great deal about their owners and the society in which they lived. By examining why the books were printed in the first place, and by whom; why they were acquired and for what purpose; how they were bound; ownership marks such as inscriptions and marginalia; and bindings, we can gain a unique insight into the lives and motivations of their owners and a better understanding of what was important to them and why.
This article examines a volume of Aristotle's Opera omnia (Venice: Aldus Manutius, 1495-8) owned by Robert Dudley, Earl of Leicester (1533-1588), recently on display in the Treasures of Lambeth Palace Library exhibition. It discusses what its ownership, binding, and subject matter can tell us about the interests, aspirations, and aesthetic and intellectual tastes of its owners, the society in which they lived, and their relationships.
The book is beautifully bound, but perhaps even more interestingly it has on the title page a handwritten inscription believed to be the entwined cipher signatures of Elizabeth and Leicester. It therefore represents not only physical evidence of a key relationship of Elizabeth's reign, but also of the progressive humanist education that they both received and their shared interest in classical works.