Chartered Teacher Criteria
By Melanie Jones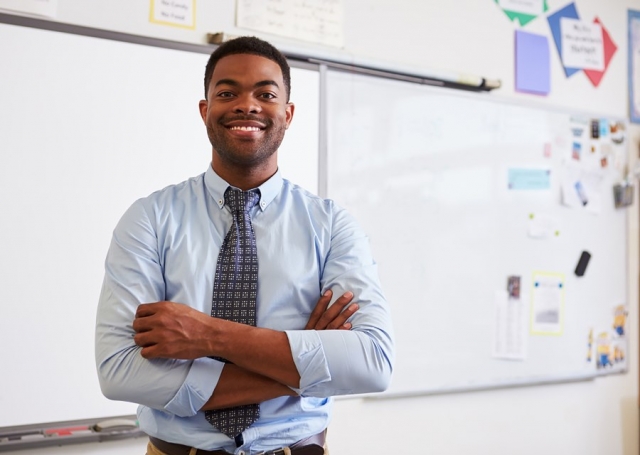 About the Chartered Teacher scheme
The Chartered Teacher of History scheme follows those successful Chartered Teacher schemes already available in English, Geography, Mathematics and Science. The status of Chartered Teacher confers a distinction on its holder in recognition of a high level of general expertise in terms of both historical knowledge and understanding and age-appropriate pedagogy as well as indicating a commitment to the continuing development of subject knowledge and pedagogy.
Aims
To recognise the excellence of individual teachers of history
To celebrate the importance of history teaching
To promote the development of leadership in history education
Who can apply?
Chartered Teacher of History is open to anyone who can demonstrate ongoing involvement in the teaching of history and/or education of those teaching history at any level and context.* (from early years to further and continuing education – where applicants can demonstrate they meet the criteria). Application is open to all those in history teaching not just school-based applicants, e.g. museum/heritage educators.
*for those teaching on higher education history degree courses please contact the Royal Historical Society
Requirements for CTHist
Current individual membership of the Historical Association
A first degree in history or a degree where history is a significant component

OR

if the first degree is in a subject other than history, evidence of substantial development of expertise in history
Evidence of continuing postgraduate involvement with the subject
Minimum of four years' teaching experience in a relevant education context (pro-rata for part-time)
Evidence of significant involvement in history-specific CPD and in collaborating with others in developing the teaching and learning of history
The application process
Application form, with copies of relevant certificates
Summary CV of no more than two sides of A4
Self-Evaluation Statement (see below for details) & cross-referenced portfolio of evidence
One supporting statement from a third party verifying the Self-Evaluation Statement
All applicants must accept the principles of the professional code of conduct
Payment, a one-off administrative fee of £100 plus an annual fee of £20 over membership
Guidance notes
Online application process through My HA

,

with folder of evidence (to include guidance)
Individuals with Chartered Teacher of History may hold the award for three years before reapplying with evidence of continuing professional development
Self-Evaluation Statement: no more than 1000 words outlining how you fit the criteria – please refer to the outline guidance on professional knowledge and understanding and professional practice. Applicants should include a sample of six pieces of evidence (some examples are included below) more may be requested for clarification.
Professional knowledge & understanding
Applicants will provide evidence of an extensive knowledge and understanding history and the teaching of history including:
How the applicant has kept up to date with history as a subject discipline and its development
How the applicant has kept up to date with the subject pedagogy and the history curriculum as appropriate to their teaching
Professional practice
Applicants will provide evidence of the application of their subject knowledge and pedagogy to their skills as a teacher in their work with learners –in classroom and/or in out-of-classroom settings. Applicants will provide evidence that they have worked collaboratively in the sharing of good practice, understanding of the subject and the professional development of colleagues.
Evidence may include demonstration of:
Enthusing learners with a love of the past
The development of a diverse range of teaching strategies
Understanding of the nature of learners' needs
Knowledge of how to meet learners' needs
Progression of learners' historical thinking
Development of learners' historical awareness
Expertise in relevant monitoring, assessment and evaluation procedures
Engagement of learners in subject-based enrichment or extension activities
Engaging learners beyond the taught curriculum
Engaging learners outside the classroom
Sustained engagement in developing the history teaching community
Collaborative involvement with the history community
Ongoing learning in relation to history and history teaching
Broadening range of students who take GCSE
Broadening reach to local communities
Engaging with emotive or controversial histories
Supporting evidence for the Self-Evaluation Statement
The Self-Evaluation Statement should be accompanied by a list of supporting evidence of activities demonstrating the applicant's continuing professional engagement and development. Where appropriate, a single piece of evidence can be used to support more than one claim. Applicants are asked to submit a sample of six pieces of evidence with their application. More may be requested for clarification.
Forms of supporting evidence could include:
Sample of teaching plans
Sample of learners' work
Examples of motivating resources
Evidence of successful collaboration between schools and/or heritage/community organisations
A range of assessment techniques
Evidence of learner progress/involvement
Articles, published teaching resources, regular blogs or other published materials
Consultancy or voluntary work at local or national level for the Historical Association or other similar bodies
Involvement with the Historical Association's Quality Mark or Teacher Fellowship Programme
Working with Awarding Organisations
Leading or taking part in subject-based workshops/seminars/development days
Mentoring trainees and/or NQTs
Academic work: either ongoing post-graduate study or evidence of engaging with and reflecting on scholarly publications (reading, reflection, publication)
Postgraduate qualifications
Ongoing private research e.g. local history studies
Applicants must make an ongoing commitment to CPD and engagement with their subject community. Chartered Teachers of History will need to renew their Charter designation every three years.
Links: