Re-evaluating the role of statues
Primary History article
By Stuart Boydell, published 30th October 2020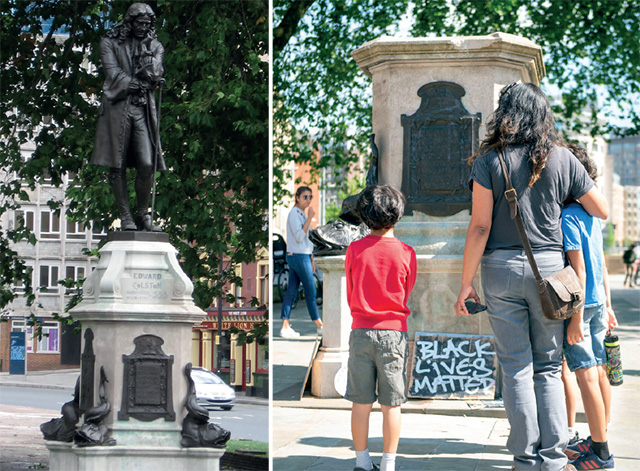 Like them or loathe them, statues are excellent learning resources and the recent events in Bristol and elsewhere should not dissuade us from using them to aid children's historical knowledge and enquiry skills. In fact, in the current climate, statues need a careful re-evaluation of their role within our towns.
The appalling murder of George Floyd in the US has led to protests around the world to highlight the horrors of racism. Much of the protest within the UK has thrown light on our history which includes people who are not only major historical figures but also played a part in slavery and other aspects of historical racism. The Black Lives Matters (BLM) movement has helped to put our knowledge of British history into a national discussion, including for schools and the history curriculum. It has raised the bar on the expectations of our history curriculum and it is challenging history teachers to be bolder about the topics we teach.
Statues and memorials play a central role in the discussion, with the statues of key historical figures, such as Sir Winston Churchill, Lord Nelson and Christopher Columbus firmly in the spotlight...