Secondary Membership Sample Resources
Digital Resource Samples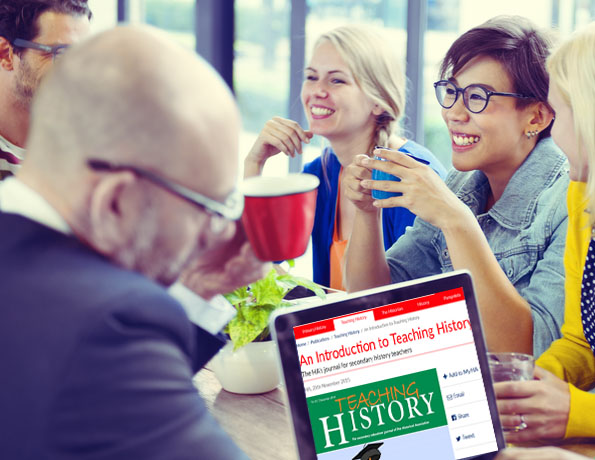 A taster of what you'd receive as a secondary member...
Secondary membership gives access to a range of digital resources to support planning and delivery in the classroom as well as your own professional development.

Why not take a look at some of our sample resources?
Teaching History, Issue 171: Knowledge
Teaching History, Issue 157: Assessment
Teaching History, Issue 153: The Holocaust and other genocides
Secondary members receive a quarterly print subscription to the journal and access to the full digital archive. Teaching History is the UK's leading professional journal for secondary history teachers offering curriculum support, benchmarking, discussion and subject updates.
Exploring and Teaching Twentieth-Century History
Articles by historians exploring twentieth-century history, and articles by secondary teachers on teaching the history of the twentieth century.
CPD Guides are expert-produced units designed to inform your planning and development. Taster guides include Historical Interpretation and Muslim rescuers of the Holocaust. You can also view a scheme of work on the Magna Carta.

Briefing Packs on prevalent issues which help you to think through the different arguments and prepare a positive approach for your particular school environment. View an example briefing pack on Teaching Romany Gypsy History. These packs are added to the website throughout the year for secondary members.
Podcast Library – Membership gives access to a library of over 350 podcasts; non-Members can can listen to the first track of any podcast for free. Some of our most popular podcasts for secondary members are those which cover core themes. You can view the full list of available podcasts here.
Quality Mark Case Studies offering ideas for best practice at primary level, and a framework to develop an oustanding provision of history in your school.

Membership offers much more than just digital resources - find out more
If you'd like further advice on membership you can email membership@history.org.uk or call us on 0300 100 0223.
Film: Making the most of your secondary membership
Want a taster of the benefits before you join? In this recorded webinar, we guide you through some of the key benefits included as part of secondary membership - from online resources and journal support to CPD and accreditation routes.