Published: 1st June 2021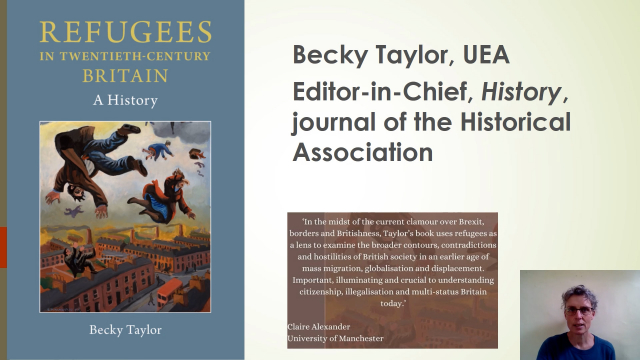 Refugee Week, 14-20 June
It is Refugee Week this month. The plight of the world's refugees has fallen off the global news agenda in the last year – replaced by Covid-19 and lockdowns. However, across the world hundreds of thousands of people are living in displaced persons' camps, makeshift accommodation and detention centres, waiting to find out what happens next.
The majority of the world's refugees only make it to the country next door and sometimes not even that far, perhaps only as far as their own war-torn country's border, and those host countries are themselves often suffering from economic, societal, or climate-caused difficulties.
Here in the UK the lockdowns have made our homes all the more important to us in the last twelve months, so we should ask 'how difficult must it be to have lived through these restrictions without a home to call one's own?' This year's Refugee Week will remind us that refugee issues are a contemporary concern, not one from the past. It is an opportunity to look at how as a global society we have treated our fellow citizens over the centuries as they arrive in new places, and how we treat them now.
Many commentators have raised the idea that how we treat refugees is a measure of our own societal progress. It is now time to ask that question again – will we be happy with the answer?
If you would like to write an article about the historical issues around refugees for the Historian please contact us directly at thehistorian@history.org.uk
Refugees in twentieth-century Britain
In this recorded session from the recent HA conference, Dr Becky Taylor of the University of East Anglia uses a selection of documents to explore what the sudden arrival of vulnerable strangers might reveal about the changing nature of modern Britain: