Celebrating our wonderful volunteers
Published: 1st June 2021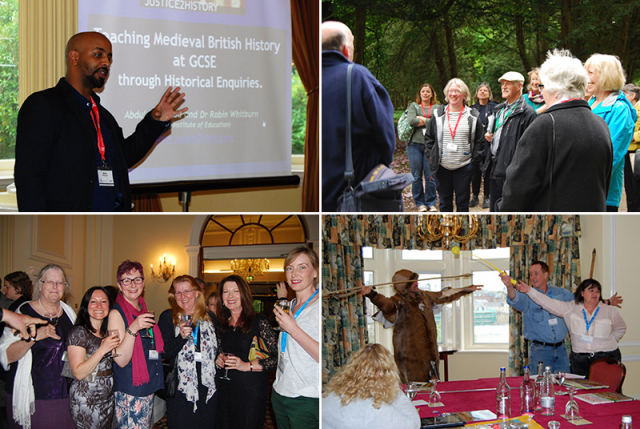 Volunteers' Week 2021
It is Volunteers' Week – a time to celebrate all that volunteers do for charities such as ourselves, but also to remind people how much volunteering can help people to develop skills, make friends and improve mental health. To demonstrate that, see what some of our members and volunteers say:
Dr Jenni Hyde, Branch chair and member of the Historian editorial board, both volunteer posts:
"It keeps me up to date in developments in historical research and in education, but it's also a supportive community made up of individuals who value each other's opinions and support each other's goals. Without the HA, I would probably never have had the confidence to go back to university and study for my PhD."
Elizabeth Carr – teacher and Teaching History volunteer:
"I feel very honoured! It's lovely to feel that my small contribution to such an amazing organisation and community is valued. It strengthens my sense of being part of a community of history professionals, which is particularly welcome after the relative isolation of recent months and doing everything through a screen!"
Paula Lobo:
"My husband often asks why I choose to spend my evenings reading, writing or editing 'Teaching History' articles, or participating in conferences. I tell him that history is my work and my passion. How lucky is that?"
It is only with the enthusiasm and support of a range of individuals from many backgrounds, who are all passionate about history and about communicating history to others, that the HA is able to exist.

It is the dedication of the volunteers who run our many branches across the country, and who put together an amazing programme of events, that enables the HA to provide hundreds of talks a year to a broad and diverse audience. Those local organisers are assisted by other volunteers who as a part of our Branches standing committee ensure there is always additional guidance and support. There are also all the speakers, researchers and historians with many different interests who give their time and expertise to speak at branch events.

As a membership charity our committees are essential to what we do, and they are all made up of volunteers who use their different skills to help deliver the HA's professional output. These include members of our standing committees on primary, secondary and higher education who write guidance for other teachers, lead workshops at local and national events and help us find the best ways to support history teachers and students.
So to all our volunteers – thank you, and to the would-be volunteers – there is always a way to get involved!
Links: