Remembering and sharing an enthusiasm for history
Teacher's family honour his memory with a wonderful gift to support the HA Quality Mark
Published: 1st March 2021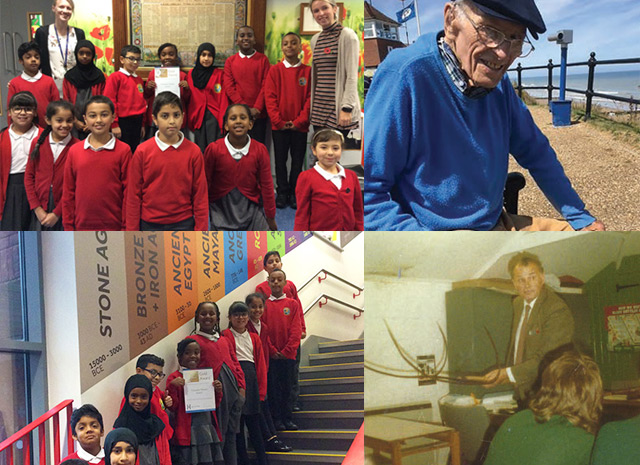 The role that many teachers carry out without realising is as an advocate for their subject, sharing their enthusiasm for learning with children day after day and year after year. The majority of those teachers do not have plaques put up for them or memorials in the town square, but they are remembered in their students minds and sometimes career choices or hobbies. They are the unsung heroes and the creators of new generations of history enthusiasts, and the inspiration for new generations of teachers.
One of these was Barrie Greaves, who as a passionate history teacher wanted to ensure that future generations would be able to share in his love of history. Therefore, when Barrie sadly passed away last year his family approached the HA to provide some support for one of our history projects.
We are proud to announce five Quality Mark bursaries for primary and secondary schools in East Anglia are now being offered in his name as a result. The Quality Mark is an accredited programme which provides a framework for success for schools looking to gain acknowledgement for or to improve their history provision.
His daughter has written a few words about Barrie:
Barrie Greaves was a history teacher, and Head of History, at Cromer High School in Norfolk for his entire career. He studied history at Hatfield College, Durham in the 1950s and after graduation did his teacher training at Hull. Moving back home to Norfolk he qualified at Gorleston Technical College (1959) and then moved to Cromer Secondary Modern (1060) to set up their history department and remained there until his retirement in 1994. He rolled out the new GCE exam in the 1960s (with pupils obtaining top marks one year later), took the children on history trips to Europe and had GCE pass rates of 84% by the 1970s. In the 1980s he introduced the CSE, an oversubscribed course until the new GCSE was introduced. A teacher who adored his subject he never wished to move away from teaching and his students have remembered his ability to bring history to life as well as change the subject when they weren't listening (with a witty comment or two in reports also remembered well!). Barrie passed away in December 2019 and wished to support history teachers and instil a passion for history in young people - we believe he would be delighted to support schools in East Anglia obtain the history Quality Mark through his donation.