A holiday season with a difference
By Paula Kitching, published 1st December 2020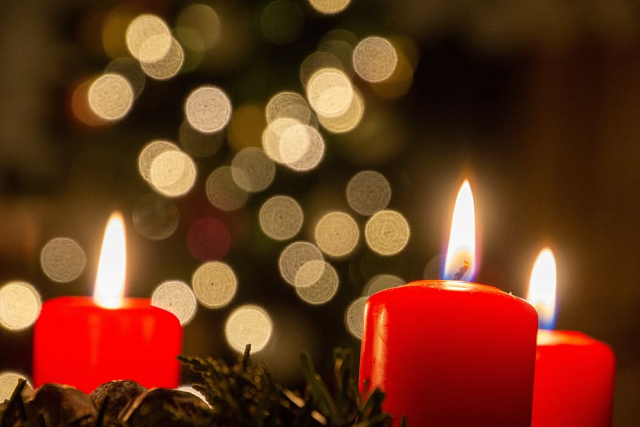 People have been buying Christmas trees earlier this year, and in fact many are embracing all things Christmassy this year – whether they usually celebrate it or not. While for many around the globe Christmas is a religious festival; for others it is a cultural event whose distinctly pagan winter festival elements are just as important as songs about being around a manger. Whether it's religion or culture that attracts you, one of the key elements of Christmas is the symbol of light in the darkness, of a candle glowing and providing warmth and hope, and that is possibly what a lot of people want after a year like no other.
People want a sense that things can get better; that the light in midwinter will help get us through the difficult months ahead. Christmas and the associated traditions around it also provide a sense of continuity. They are part of the regular rhythm of the year – every year we hang up the decorations, we eat special foods, we look at our high streets decorated with lights...
Of course, many of these traditions do not go back as far as we think. Christmas cards are Victorian and paper advent calendars are twentieth century (the Dr Who special is distinctly twentieth century), while others have roots stretching a long way back such as the Christmas pudding, which can be traced back to the sixteenth century. Some of the traditions are an adoption of the pagan winter festival of Yule, such as bringing green plants like holly into the home to provide the warmth of the forest.
Historians know that over time traditions that we seemingly hold dear are created, adapted and sometimes discarded, and that transition is part of what allows us to track cultural histories and practices, as well as one of the ways that we can explore change. Traditions are also a way of demonstrating community – a feeling that everyone is doing a similar thing, even across the world.
This year however, it will be different. Christmas is more than the religious festival (though that is important to many) or a tradition; it is a way of embracing warmth and continuity when nothing else has been normal. And that will be the case for all the winter festivals, all of which have the commonality of light, food and closeness. The closeness doesn't have to be physical, and in a Covid world it possibly can't be. It will be the closeness that comes from knowing that everyone is observing a few traditions or customs at the same time, with most of us sharing in the good and bad times.
The Historical Association has had to make a number of changes this year just like everyone else. As a charity we have had challenges, but we have tried to ensure that our members and the wider history community have still had many opportunities to benefit from what we offer. We hope that we have supported teachers, parents and educators as much as possible during the lockdown/home-schooling/return to school upheavals. We hope that we have provided articles, podcasts and live lectures as a distraction and enrichment for those at home that needed some intellectual support and continuity. Furthermore, we will continue to provide this throughout the coming period. When the decorations are taken down and the last mince pie is eaten we will still be here to help deliver history for all.
Many commentators have said that future historians will pore over 2020 for its dramatic changes; let's hope they will also pore over 2021 for its dramatic rebuilding opportunities. In the meantime, we are going to embrace all the holidays of winter that bring in food and light. We have enjoyed the fireworks and sweet treats of Diwali. We will gorge our way through potato latkes and doughnuts while lighting candles out of respect for Hanukkah between 10-18 December. We will bring in a Yule log and decorate it with holly and ivy, while sipping a traditional warming drink (mulled ideally) and we will put out a stocking for Father Christmas while singing Silent Night, followed by Rock around the Christmas tree. And we will finish up with Auld Lang Syne in our socially distanced homes to celebrate Hogmanay and the start to a new year that we hope is better than the last one.
To all our members, friends and supporters: happy holidays – stay safe and well.