Thank you to all our volunteers
By Rebecca Sullivan, HA CEO, published 1st June 2020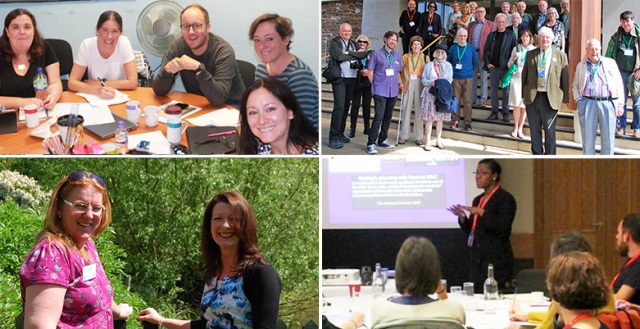 This Volunteers' Week I would like to say an enormous thank you to all our wonderful volunteers, in all of their roles for the Historical Association. It is only with the enthusiasm and support of a range of individuals from many backgrounds, who are all passionate about history and about communicating history to others, that the HA is able to exist.

It is the dedication of the volunteers who run our many branches across the country, and who put together an amazing programme of events, that enables the HA to provide hundreds of talks a year to a broad and diverse audience. Those local organisers are assisted by other volunteers who as a part of our Branches standing committee ensure there is always additional guidance and support. There are also all the speakers, researchers and historians with many different interests who give their time and expertise to speak at branch events.

As a membership charity our committees are essential to what we do, and they are all made up of volunteers who use their different skills to help deliver the HA's professional output. These include members of our standing committees on primary, secondary and higher education who write guidance for other teachers, lead workshops at local and national events and help us find the best ways to support history teachers and students.
There are also our dedicated journal editors and contributors who put in hours of work to ensure that our publishing continues to be of the highest level.

To the many hundreds of people who make the HA such an amazing place – I am massively privileged to know and work with you. As a subject history is blessed that so many people across the country from many walks of life truly believe everyone should be entitled to know their history, the many diverse histories of others, and how we can create better stories with greater nuance and complexity. So to all of you once more – thank you.
Rebecca Sullivan, CEO, HA