Published: 14th June 2017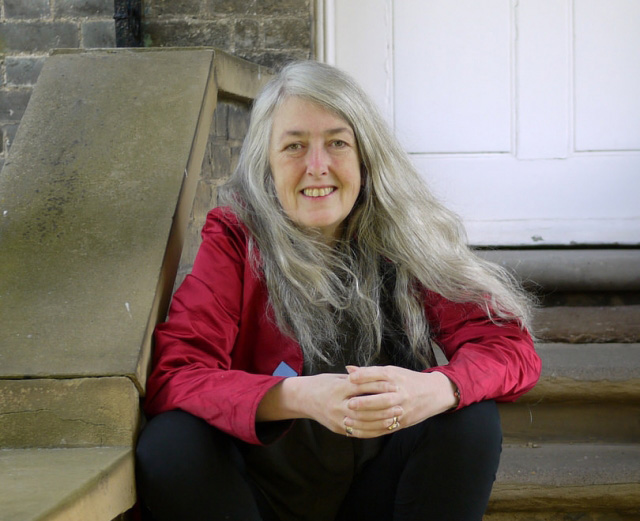 We are delighted to announce that the Medlicott Medal for 2017 has been awarded to Professor Mary Beard OBE FSA FBA.
Mary Beard is known to many through her television and radio work and her highly acclaimed books. She is Professor of Classics at the University of Cambridge and editor of Classics for the Times Literary Supplement. In recent years Professor Beard has helped to bring the importance of classical history and its relevance to new audiences. Her appearances on non-history programmes such as Question Time have demonstrated the contribution that history academics can make to contemporary debate.
As a leading female academic she had demonstrated the importance of women's voices in public life and has spoken out against the continuing levels of sexism that are directed at women in the media and the every day.
Her publications and articles are numerous and often best sellers. The Medlicott Medal recognises outstanding contributions to history and Professor Mary Beard is a worthy recipient.
'I'm thrilled; it is a great honour to be receiving this medal from the Historical Association, which does so much to keep History thriving in this country, and very much part of the present'. Professor Mary Beard 2017
The Medlicott Medal will be awarded on Thursday 15 June at the Historical Association 2017 Awards Evening in Central London. As part of the event Professor Beard will be delivering a talk on 'Why do we need the classical past?'
The Medlicott Medal
The idea of a medal for outstanding contributions to history originated late in 1983 with a proposal from Professor Donald Read, then President of the HA. The trustees of the Association decided the medal should be named in recognition of Professor William Norton Medlicott, an outstanding historian and distinguished past-President of the HA.
Individual members of the Association and local branches are invited to nominate potential recipients and the final decision is made by the Executive Committee of the HA. The Award seeks to recognise individuals from a diversity of backgrounds in their service to history. Past recipients of the Medal are all distinguished and outstanding individuals in their fields whether it be scholarship in the sense of original research, publication through specialist writing and lecturing, popularisation of history through writing, TV or radio or through their teaching.
PAST RECIPIENTS
1985: PROFESSOR A.G. DICKENS
1986: PROFESSOR H.R. LOYN
1987: DR F.G.EMMISON
1988: PROFESSOR R. HATTON
1989: MR M. MAGNUSSON
1990: DR J. FINES
1991: MR. N. COSSONS
1992: LORD BULLOCK
1993: DR M. REEVES
1994: PROFESSOR R.R. DAVIES
1995: DR J. WEST
1996: MRS I. COLLINS
1997: LORD JENKINS OF HILLHEAD
1998: PROFESSOR PATRICK COLLINSON
1999: PROFESSOR ERIC HOBSBAWM
2000: LADY ANTONIA FRASER
2001: DAVID STARKEY
2002 PROFESSOR SIMON SCHAMA
2003 SIR KEITH THOMAS
2004: SIR IAN KERSHAW
2005: SIR MARTIN GILBERT
2006: PROFESSOR LISA JARDINE
2007: CHRIS CULPIN
2008: PROFESSOR GORDON BATHO
2009: LORD BRAGG
2010: LORD HENNESSY OF NYMPSFIELD
2011: MICHAEL WOOD
2012: BETTANY HUGHES
2013: PROFESSOR SIR DAVID CANNADINE
2014: PROFESSOR SIR RICHARD EVANS
2015: PROFESSOR MARGARET MACMILLAN
2016: ANTONY BEEVOR
A SPECIAL TWENTY-FIFTH ANNIVERSARY MEDAL WAS PRESENTED TO LORD BRIGGS, HONORARY VICE-PRESIDENT OF THE ASSOCATION IN 2010