2019 Medlicott Medal for services to history
HA News
Published: 31st January 2019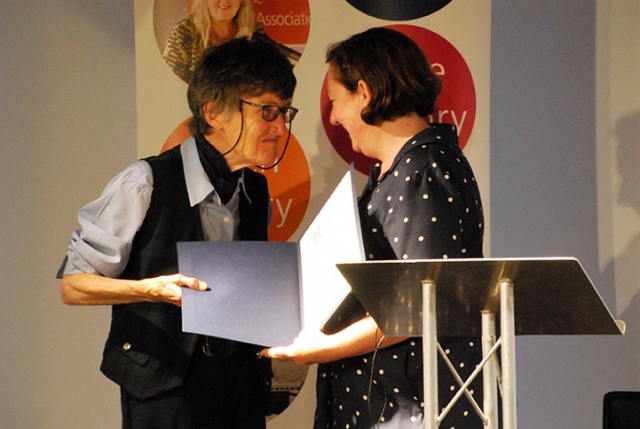 Professor Dame Janet Nelson to be awarded the 2019 Medlicott Medal for Services to History
We are delighted to announce that the 2019 Medlicott Medal will be awarded to Professor Dame Janet L. Nelson – better known to all as Jinty. Jinty is a distinguished scholar of early medieval Europe and an influential figure to many historians. Her research has explored ideas of kingship and government, political ideas, religion, ritual and women and gender. Jinty was a co-founder of the Women's History Seminar at the Institute of Historical Research and was for many years one of the convenors of the Early Medieval Seminars at the IHR. Jinty has always been very generous with her scholarship and her support; in 2018, the Royal Historical Jinty receiving an Honorary Fellowship in 2018 Society launched the Jinty Nelson Award for Inspirational Teaching and Supervision in History in her name for their 150th Anniversary Year. Jinty was President of the RHS from 2000 to 2004 and the first woman to be President of the RHS.
She has written a number of significant books and articles on early medieval Europe, as well as appearing on TV and radio. Her major work on the life of Charlemagne, King and Emperor is due for publication later this year.

We look forward to welcoming HA members to the Awards Evening at Foyles Bookstore on Charing Cross Road, Wednesday 10 July 2019. Please email info@history.org.uk to register your interest in attending.