HA Webinar: The creative building blocks of writing
Developing confident readers and writers in the history classroom and beyond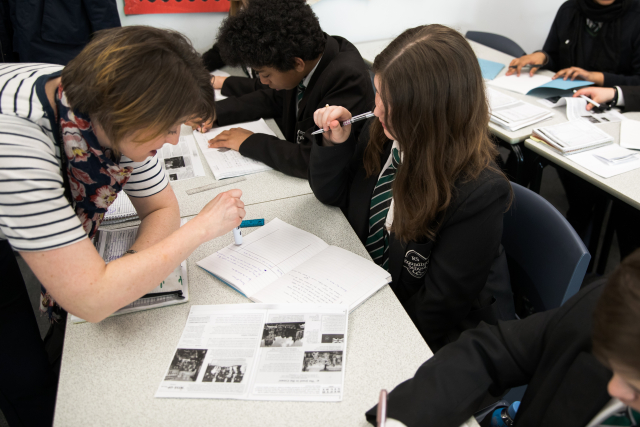 Event Type: CPD
Takes Place: 18th November 2021
Time: 4.00 - 5.00pm
Venue: Zoom
Description: Students and teachers can perceive literacy, particularly the challenges of extended reading and writing, to be a barrier to enjoyment of and success in history. Repeated lockdowns over the past two years have, despite teachers' most creative and dedicated responses to remote learning, made it even harder to help children become confident readers and writers, and the impact of this is being felt in classrooms across the country. In this series of webinars, Rachel Lewin will draw on her experience as Head of Department for both English and History to offer practical ways in which teachers can rebuild and develop students' confidence at word, sentence, paragraph and whole text levels. This session will focus on: from clause to sentence to paragraph to essay; how to scaffold writing fluency to enable sophisticated expression of historical thinking.
How to book: Booking for this individual webinar using the Eventbrite link below, or book for multiple webinars in the series via this form: https://www.history.org.uk/go/literacycpd-form
Price: £36 HA member, £60 non-member (inc. VAT) with a bulk booking discount available. If you register for this webinar as a one-off using Eventbrite a booking fee will be added.
Email: events@history.org.uk
Website: https://www.eventbrite.co.uk/e/ha-webinar-the-creative-building-blocks-of-writing-tickets-161923384201
Lecturer: Rachel Lewin
Comments: This webinar is part of the HA series Developing confident readers and writers in the history classroom and beyond. A discount is available for booking multiple webinars. For more information please see: https://www.history.org.uk/go/literacycpd-series
Categories:
Course