HA Webinar: Islamic history in secondary schools
Diverse histories in the secondary curriculum in the 2020s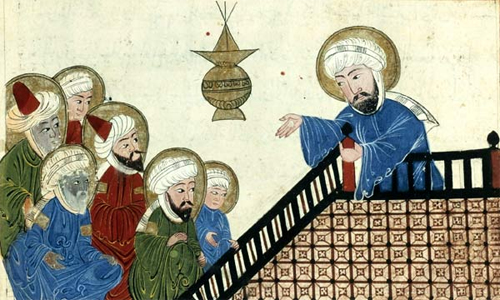 Event Type: CPD
Takes Place: 24th November 2021
Time: 4.00 - 5.00pm
Venue: Zoom
Description: This webinar is part of the series Diverse histories in the secondary curriculum in the 2020s. To view the series please visit www.history.org.uk/go/diversitywebinars2021 Misunderstandings of Islam have impeded global and national cohesion in recent decades. History is well placed to develop better knowledge of the religion and the contribution of Islamic civilisations through the centuries. In an updated version of their 2020 webinar on this subject, in this session Abdul Mohamud and Robin Whitburn will share their approaches including a new enquiry that they are currently developing.
How to book: Booking online via the Eventbrite link below.
Price: £12 HA members, £18 non-members (inc. VAT) Plus Eventbrite booking fee.
Email: events@history.org.uk
Website: https://www.eventbrite.co.uk/e/ha-webinar-islamic-history-in-secondary-schools-tickets-162448859913
Lecturer: Robin Whitburn and Abdul Mohamud
Categories:
Course